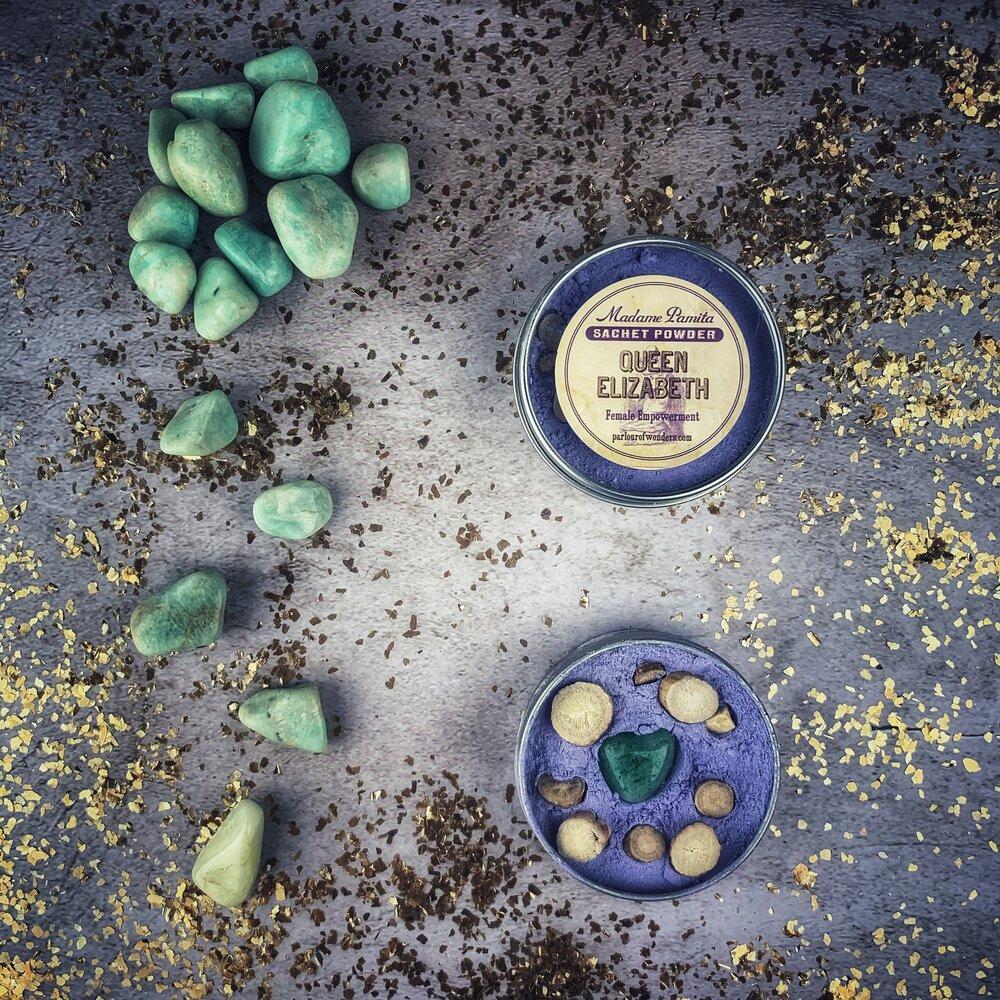 If you're looking to harness a new kind of spiritual energy this year, why not manifest prosperity and protection against harm with sachet powder formulas from Parlour Of Wonders!
The renowned online emporium specializing in spiritualism, essential oils, and complementary therapies has expanded its range of handmade herbal powders.
Parlour Of Wonders' proprietary powder formulas are designed to create a beguiling aroma while also attracting good fortune. The powders complement the company's range of candle spells, mojo bags, magic accessories, and card reading services.
More details can be found at https://www.parlourofwonders.com/product-category/spiritual-sachet-powders
The announcement details an array of applications for the powder range – from applying the talc-free composite directly on the skin, sprinkling it around one's environment, or dusting over objects. The sachets act as an alternative to spiritual oils and can be applied to cloth or paper without leaving an oily residue. The powder products also come in a reusable tin.
With interest in spirituality on the rise across the US, interest in witchcraft culture is at an all-time high. According to an article by Quartz, while historically witchcraft was seen as a threat to society and a force for harm, over time it has acquired a more accurate and wholesome reputation as an alternative spiritual practice, celebrating nature and promoting healing through the earth's natural bounty.
You can choose from a variety of powders, each with its own special properties. These include Madame Pamita's Abundant Prosperity Sachet Powder – a unique blend of essential oils, chamomile, gemstones, and herbs in a cornstarch base. Chamomile's golden flowers are said to represent gold coins and it is believed that this herb will bring you prosperity.
Other blends include the Powerful Protection powder. This contains chrysanthemum which is thought to protect you from negative energy and spiritual attacks. Infused with the scent of incense and wood, Madame Pamita's protective powder also comes with a black tourmaline gemstone to bring you good luck.
About Parlour Of Wonders
Led by Madame Pamita, the company provides a one-stop shop for all manner of witchcraft spells, accessories, oils, crystals, incense, candles, jewelry, powders, and spiritual coaching. You can book weekly or bi-weekly sessions in pursuit of intentional living, take magic lessons and get past life readings. Madame Pamita is also available for virtual parties and events.
She says, "The sachets we create at the Parlour of Wonders are hand-crafted from real botanical essential oils and herbs. If you wish to improve the environment in your home, workplace or business, sprinkle sachet powder around the property. You may also keep a cloth bag filled with sachet powder in your dresser drawers."
Parlour Of Wonders is making modern witchcraft culture more accessible to its growing customer base. Find out why for yourself and check out the web store.
For more info, go to https://www.parlourofwonders.com/product-category/spiritual-sachet-powders
Keep those bad vibes at bay. Get yourself a potion and a spell from Madame Pamita's Parlour Of Wonders!