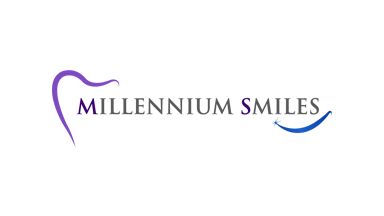 Did you know that the first modern dental implant was performed in 1965? Amazingly, it lasted for 40 years - even that first one!
Millennium Smiles' services include state-of-the-art, durable dental implant treatments that can restore your smile while preventing bone loss and keeping you free of gum disease. For patients with lost teeth - due to injury or periodontal disease - dental implants present the most comfortable and long-lasting solution, restoring their bite and eliminating the possibility of slippage.
You can learn more at https://millenniumsmiles.com/service/dental-implants
The clinic, a full-service general and cosmetic dentistry practice based in Frisco, provides dental implants if you're looking for a natural-feeling replacement solution for missing teeth. The clinic offers biocompatible, medical-grade titanium implants that encourage living bone to merge around the implant. By acting as artificial tooth roots, implants promote blood flow to the jaw's deep tissues and bones.
The dental implant services market is expected to grow at nearly 10% annually through the end of the decade, driven by the increasing prevalence of dental disorders, the growing acceptance of aesthetic dentistry, and the surge in technological innovations that promise improved treatment outcomes. Patients are becoming more willing to try dental implants due to the obvious drawbacks of detachable prostheses - such as discomfort, an unnatural appearance, and the necessity for upkeep.
Millennium Smiles, a well-established and widely praised dental practice led by Dr. Dunia Korous, offers porcelain and zirconia implants for eligible patients whose jawbone and gum tissue are sufficiently healthy. The prosthetic tooth, or crown, is the only part of dental implants that can be seen and is made of porcelain - traditionally - or zirconia, a relatively new form of implant treatment. Zirconia is bioinert - and so won't ever cause chemical reactions, transfer to other locations in the body, or corrode. Patients appreciate its naturally white tone - and you might, too!
The practice also offers dental veneers - an easier process for improving the functionality and appearance of natural teeth. Veneers are tiny pieces of porcelain that are tooth-colored and bonded to the front surfaces of teeth. While veneers are not a substitute for orthodontic treatment, they will correct teeth that are slightly gapped or crooked and will eliminate the need for whitening treatments.
One customer commented: "Dr. Korous and her staff are amazing. State-of-the-art technology and a few extras that make your time at the dentist actually enjoyable. I reached out to Dr. Korous's office originally looking for a biological dentist. I prefer Zirconia implants. I was her first. The procedure went great! I would recommend this office to all."
This clinic is extremely well-regarded - just look it up! Not only do they have all the latest gizmos, but they're all super-friendly and considerate.
You can call 972-987-4899 or go to https://millenniumsmiles.com/service/dental-implants and see for yourself all the services that are offered.