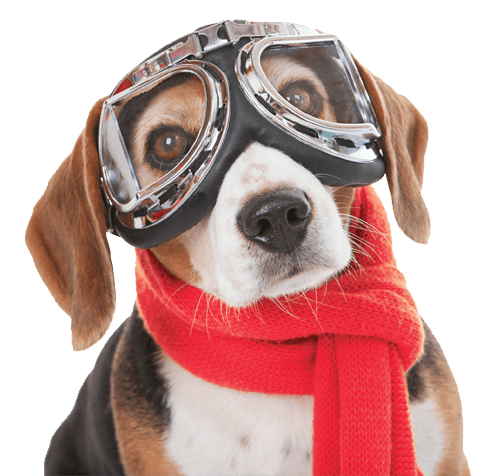 Every dog owner with a yard and a grill has had the same experience. You just hope your guests don't step into some pile in the corner – or worse, front and center – that you hadn't noticed. Either way, your apprehension alone or a guest's mishap can make the gathering just a little less enjoyable, even if you try to laugh it away.
Oh, and if you have a puppy? That's another order of business!
Scoop Soldiers, one of the country's leading companies for the removal of dog waste from homes and neighborhoods, has expanded its services in response to consumer and community demand. The firm, founded in 2010, offers several services to keep hazardous and unsightly dog waste away from your home or business.
Check them out at https://www.scoopsoldiers.com
The company services both residential and pet-friendly commercial clients, including apartment complexes, dog daycares, hotels and more. Service packages vary to cover different customer needs — whether you want three visits per week or a one-time cleanup for an important occasion. Additionally, the company offers Operation Fresh Start deodorizing and sanitation add-on services for homes and pet-friendly offices.
Surveys have indicated that approximately 60% of dog owners pick up after their companions. Reasons cited include a lack of bags or disposal containers and a belief that dog waste is natural and thus biodegradable, However, dog waste can take months, or even years to disintegrate, and can be harmful to the soil. Furthermore, it can contain parasites that are dangerous to both humans and other animals. The increasing trend towards better pet care and family wellness, in addition to neighborhood and city ordinances that try to limit dog waste, has led to greater demand for both pick-up and odor control/disinfectant services.
Scoop Soldiers, a fully insured company, will service households with up to 4 dogs at no additional charge. For less than $20 per week, your yard can be poop free!
Scoop Soldiers' uniformed and friendly personnel all undergo background checks and remove all waste from the designated areas on your property, including flower beds and porches. Technicians also sanitize all equipment and boots between visits to limit the transfer of harmful bacteria. The waste is then hauled off-premises and a photo of your secured gate is sent with the email notification after each service.
The company also offers a deodorizer add-on service that employs a blend of non-toxic, pet-friendly natural enzymes to neutralize all lawn and hard surface odors. Scoop Soldiers' sanitization service also helps to kill harmful bacteria associated with a range of diseases, from canine parvovirus to salmonella, swine flu, giardia and COVID.
One satisfied customer commented: "They are the best. I have used them for some time now and couldn't be happier. I refer them to all my customers and friends and family. You won't be disappointed. If you haven't tried them, you should. Great service, great communication. Thanks, guys."
It's just one less thing to worry about. And look – no grumpy, suspicious stares from the neighbors anymore either!
Go to https://www.scoopsoldiers.com and see for yourself the truly affordable packages on offer that will give you and your pals some peace of mind – because they probably don't like all those piles of waste either…On second thought, they might – and that's even worse!