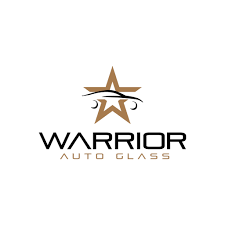 We've all been there before. The sound of a stone hitting your windshield, and the thought that "I don't have time to get that fixed right now."
YSK: It only takes 1 minute of your time to book a repair with Warrior Auto Glass, and everything else is taken care of.
Getting a windshield repair has never been easier. The experienced and qualified mobile technicians can come to your home or workplace, and they'll even manage your insurance claim for you. You can book an appointment on their website, via email, or over the phone, so you can get it seen while it's fresh in your mind.
Go to https://www.warriorag.com for more information.
Warrior Auto Glass explains that chipped or cracked windshields can present a safety risk, so you really should get it repaired in the shortest possible timeframe. The company's technicians are certified to the latest industry standards, and the firm can provide you with OEM windshields for all modern vehicle types, including Subaru, BMW, Mercedes, and more.
You might not know, but your windshield contributes to the overall structural strength of your vehicle, which will be reduced if a crack develops. Massachusetts law states that no damage is permitted within the arc covered by windscreen wipers, and any other chips or cracks that obscure your view of the road are also illegal.
You really don't have to leave anything to chance, because Warrior Auto Glass offers a full repair or replacement service that can be carried out on the same day if time permits. The firm's experienced technicians are also familiar with local regulations, and can quickly tell if your windshield should be repaired or replaced.
Warrior Auto Glass maintains supply agreements with glass and vehicle manufacturers across the US, so they can always provide you with OEM parts. Not all providers offer this level of quality, but you can always rely on the Warrior team to do the job right the first time, every time.
With over 30 years' combined experience in the auto glass industry, Warrior is one of the leading providers in Holliston and surrounding parts of Massachusetts. In addition to mobile repairs and replacements, the firm uses advanced ADAS calibration equipment, allowing it to service some of the latest makes and models of vehicles.
One vehicle owner recently stated: "The service from Warrior Auto Glass was night and day compared to another provider. I incurred a barotrauma injury to my ear because of another company's poor windshield replacement, and the team at Warrior couldn't have been more helpful. They actually offered genuine Kia glass, and their workmanship was also far superior. I'm so grateful for all their help."
Have you been putting off a windshield repair? It only takes a minute to contact Warrior Auto Glass, and they'll do the rest.
Book your windshield repair today. Check out https://www.warriorag.com so you can learn more.