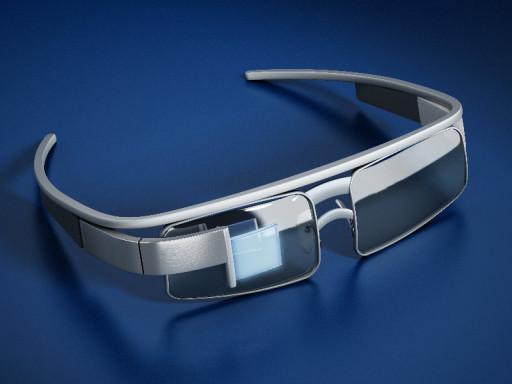 Are you looking for ways to integrate smart technology into your city? For state-of-the-art wearable AI solutions for law enforcement, parking, and ticketing, you need MobiVision from LocoMobi World INC!
The new AI-enabled computer vision glasses offer you a high-tech solution for photo verification and ticketing. MobiVision allows users to read license plates and other images with a voice interaction feature for manual commands.
Harness the power of AI to bring your city into the future with MobiVision. More details at https://locomobiworld.com/press-release/locomobi-world-inc-announces-mobivision-computer-vision-glasses-for-security-parking-and-law-enforcement
MobiVision utilizes the company's state-of-the-art 'Worldstream' cloud portal - a fully distributed infrastructure management system. This pioneering technology is changing the way governments and local authorities implement their transportation services, allowing advanced AI control over parking violation surveillance, citation management, building access and traffic supervision.
AI facilitates the processing of large amounts of data and complex algorithms at unprecedented speed and with unerring accuracy. While there is an expectation and concern that this technology will eventually replace humans altogether, LocoMobi World offers you a combined solution with wearable devices that harness the power of AI while still enabling people to control the technology and not the other way around.
MobiVision incorporates the company's cloud-based License Plate Registration system. This provides a new solution to the provision of virtual permitting, revenue control, toll road management, gated lane environments, and multi-level residential building parking access and control.
LocoMobi World's proprietary Smart City technology also includes its patent-pending data security controller, which protects you against cyber-attacks and data breaches. In addition to its latest MobiVision device, the company also supplies a range of smart barrier gates, payment kiosks, and solar-powered parking meters.
About LocoMobi World INC
Since its inception in 2010, the company has provided cutting-edge enterprise hardware and software transportation infrastructure for city authorities, private and public sector businesses, and residential buildings across North America. LocoMobi World INC is headquartered in Toronto, ON. Learn more at https://www.globenewswire.com/en/news-release/2022/06/07/2458157/0/en/Locomobi-World-Inc-Announces-MobiVision-Computer-Vision-Glasses-for-Security-Parking-and-Law-Enforcement.html
A spokesperson says, "Offering a diverse range of products from mobile apps and software solutions to traditional parking equipment, LocoMobi World accommodates a broad range of environments that includes municipalities and garages, commercial and residential buildings, hotels, airports, medical centers, and universities."
LocoMobi World INC is at the forefront of AI solutions for municipal infrastructure management.
You can find out more by visiting https://eminetracanada.com/locomobi-world-inc-announces-mobivision-computer-vision-glasses-for-security-parking-and-law-enforcement-canadian-business-journal/550141
For a truly smart city, you need MobiVision!