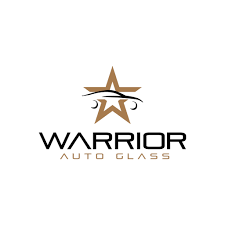 We all live busy lives and convenience is super-important, but not at the expense of quality. The mobile vehicle window repair and replacement service from Warrior Auto Glass gets the job done right, at a time and place that suits you.
Getting vehicle glass repaired or replaced has never been easier. It just takes a few moments to book on the firm's website, and they'll take care of the rest. Their mobile service allows repairs to be carried out at a time and place that suits you, and they can provide OEM parts to ensure the highest level of safety and quality.
Go to https://www.warriorag.com for more information.
It doesn't matter what type of vehicle you own, because Warrior Auto Glass offers its concierge service for trucks, SUVs, and cars with advanced safety features. The firm also offers OEM components for a wide range of requirements, such as windshields, side and rear windows, and modern panoramic sunroofs.
So, why should you care about OEM? A recent report from motor.com highlights some of the differences between OEM and aftermarket windshields. While aftermarket products meet or exceed the safety standards established by the Department of Transportation, OEM components are often found to be of a higher standard, and also offer a more exact match in terms of fit and finish.
Warrior Auto Glass combines convenience with the quality and expertise that most of us demand when we're having our vehicle repaired. The firm maintains ongoing supply agreements with leading manufacturers and dealers, allowing it to source OEM parts in the shortest possible timeframes.
"Our expert technicians are trained to get you back on the road faster, so you can worry about the more important things in life," a company representative explained. "We make it easy for you to book an appointment, and we even take care of the insurance process from start to finish, so glass repairs can be carried out according to your own busy schedule."
About Warrior Auto Glass
Having over 30 years' combined experience in the automotive glass industry, Warrior is a locally run business that endeavors to provide the highest standards of quality and customer service. The firm's state-of-the-art facility in Holliston incorporates the latest ADAS calibration equipment, allowing it to stay abreast of evolving vehicle safety features.
"I was in a rush to get my new windshield installed on Friday morning, so I could head out-of-town Friday afternoon," one client recently stated. "My car has forward-looking video systems, and Warrior Auto Glass ordered and picked up the perfect windshield, installed it, and got me going all in the same day. Their super-convenient service saved my plans for the weekend."
Convenience doesn't have to come at the expense of safety or quality. Get your vehicle's windows repaired or replaced to the highest standards, with the mobile services from Warrior Auto Glass.
Book an appointment today. Check out https://www.warriorag.com so you can learn more.