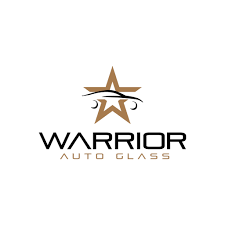 Your sunroof not only looks great, but it also protects your vehicle's interior against rain and moisture, so getting it repaired should be top priority. Warrior Auto Glass uses high-quality OEM parts, and they can conduct sunroof repairs or replacements at a time and place that suits you.
In fact, the most effort it requires from you is the time it takes to book an appointment on the company's website. Their concierge auto glass service includes mobile repairs at your home or workplace, and they'll even coordinate with your insurance provider.
Go to https://www.warriorag.com for more information.
Warrior Auto Glass is renowned for its customer service, and that convenience also extends to sunroof repairs or replacements. The repair shop offers both OEM and aftermarket components for almost any make or model you might own, including Tesla, BMW, Mercedes, and a variety of SUVs.
While sunroofs were traditionally associated with high-end vehicles, a recent report from Future Market Insights shows a more widespread adoption in recent years. With an expected growth of 10.3% in the past 12 months, the sunroof market is being driven by our desire for greater safety, comfort, and convenience.
Warrior Auto Glass has also seen a growing use of vehicle sunroofs in the region, and they want to make sure you can get fast and convenient repairs that prevent further damage. The company has existing agreements with some of the top vehicle glass manufacturers, allowing it to offer high-quality OEM windshields, side, and rear window replacements.
"Our services are designed to make it easy for clients to book an appointment and get vehicle glass repairs according to their own schedule," a company representative recently stated. "In most cases, our services are 100% covered by insurance, and we also handle to entire insurance process from start to finish."
About Warrior Auto Glass
A locally owned and operated business, Warrior Auto Glass combines over 30 years' experience with what it believes is one of the most customer-focused services in the industry. Technicians are all trained and qualified in accordance with the latest technologies, and the company also offers advanced ADAS calibration equipment at its Holliston facility.
"I had a great experience with Warrior Auto Glass, and the whole process was super easy," one client recently stated. "I texted them for a quote and someone called me back within a minute. My appointment was the following day, and even texted when they were on the way. An unbelievable service."
Warrior Auto Glass provides hassle-free and high-quality sunroof repairs to suit your own schedule.
Take a few moments to book your appointment and let the team do the rest. Check out https://www.warriorag.com so you can learn more.