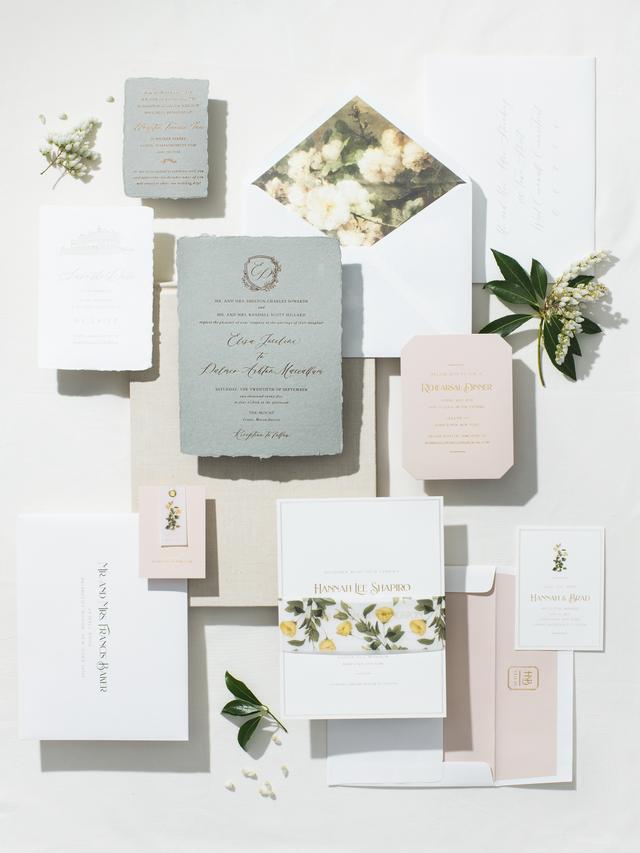 You know that feeling when you get an invitation for a celebration in the mail? It's just so special and exciting! Make sure all your guests get that same feeling with Byrd & Bleecker's custom invitations!
The stationery company can create beautiful designs for events like weddings, baby showers, birthdays, graduations, and more. They work with some of the best artisans, artists, and craftspeople to give you creative stationery so you can show your guests how much you care about them.
Go to https://byrdandbleecker.com to find out more.
Byrd & Bleecker is Fort Worth's leading artisanal stationery provider. The care, intention, and quality are unparalleled, so you'll definitely want to get your invitations from them.
After putting off special events and large celebrations for almost two years, there has been a sudden surge in large weddings, showers, and other celebrations across the country. More clients are looking for high-quality decorations, stationery, and party supplies to make up for the lost time.
If you're one of the millions of Americans throwing a big bash for the first time in a few years, Byrd & Bleecker has your stationery needs covered. Using a range of techniques such as engraving, laser cutting, etching, and letter pressing, the stationary business can create unique invitations that reflect your personal style.
Part of the shop's design philosophy is "intention is in the details" - and you'll be sure to notice the incredible detail in all of their pieces. Your custom invitations can include thoughtful personal touches, like monograms, illustrations, and personalized messages.
You can also shop for gorgeous ready-made invitations and cards on their online shop and in-store. They also have loads of tote bags, candles, and party accessories - all featuring elegant designs and illustrations, of course.
Check out the shop's website to place your order for custom invitations today! You can also book a consultation appointment with the store to talk about how Byrd & Bleecker can make your invitation dreams come true.
Headed by Melanie Jones, a native Fort Worthian, the shop is modeled on the small boutiques found in Brooklyn, giving you that big city flair close to home. The shop is committed to providing you with thoughtful and intentionally designed stationary.
A spokesperson for the company said: "Our goal make sure that anyone can curate thoughtfulness and intention regardless of skill or know-how. Every item is a means of showing someone that they matter - one gift, one card at a time."
Byrd & Bleecker is the expert you can rely on for all your stationery needs. Check out the company's website to see its full range of products and services.
Make sure your invitations are just as special as the event. Go to https://byrdandbleecker.com to get your custom invitations from Byrd & Bleecker today.
Address: 3550 W 7th St , Fort Worth, TX 76107, United States
Phone: +1-817-935-0509