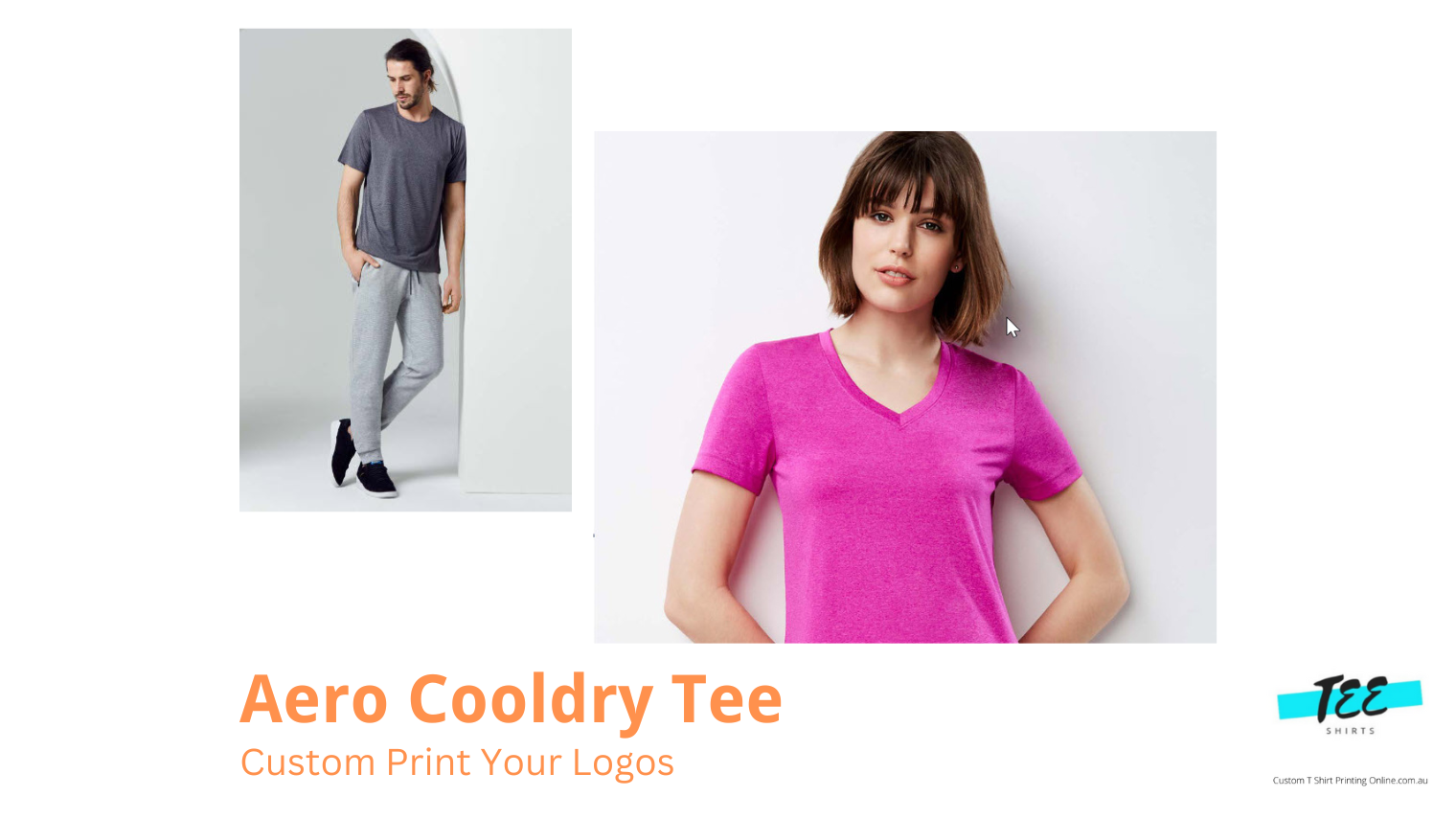 Did you know that the t-shirt's history began in the late 19th century? In order to stay cool during the warmer months of the year, workers would cut their jumpsuits in half. Then came the Spanish-American War, when the U.S. Navy started issuing them as standard undershirts.
Custom T Shirt Printing Online now offers customers Ladies' Aero Cooldry Tees and Men's Aero Cooldry Tees, both made from 100% BIZ COOL™ Cotton-feel Cooldry Micro Polyester. The anti-shrink, anti-fade fabric has a cotton-like feel that keeps men and women cool and dry during workouts.
You can learn more at https://customtshirtprintingonline.com.au
The Brisbane-based company's new offerings, available as singlets and t-shirts, feature a heathered marble effect, with variations of light and dark tones, for a modern, athletic look. The company's Biz collection includes a variety of tees and shirts for men, women, and children. The firm also carries leading popular brands such as Gildan, Next Level, American Apparel, and Australian Stitch.
The workout clothing market is expected to grow at over 6% annually over the next ten years, as consumers increasingly distinguish between gym-specific/training wear and casual lifestyle clothing. The COVID lockdown accelerated this trend as the popularity of celebrity yoga and fitness channels surged. One new trend, which the Biz Collection exemplifies, is the use of fast-dry technology which makes athletes and fitness enthusiasts far more comfortable during their workouts or athletic events.
Custom T Shirt Printing Online lets you design your own workout clothing - for fun, inspiration, or just for the sake of differentiation. By uploading your designs and/or text directly onto the chosen pieces of apparel, you can design your own shirts, jerseys, hats, and jackets in the style and colour of your choice, starting a straightforward 3-step ordering procedure. If you want both speed and customization, you can choose from pre-made templates and designs using the company's web-to-print service.
For sporting groups, teams, and corporations, the Brisbane company can also embroider any kind of clothing or accessory, such as shirts, jackets, caps, beanies, towels, and hoodies. Some favourite options include embroidered blazers and team t-shirts with sponsor and team names screen printed on them.
Same-day dispatch is possible Monday through Friday, while regular printing may require up to 14 days. If orders are processed before 10 a.m., customers can pick up their products prior to 4:30 p.m. After hours, you can also take advantage of emergency and expedited delivery services.
One customer commented: "Claude was awesome to work with on such short notice, making himself available to help out and get our shirts done with no issues. Will be using him again if we ever need to have more shirts made."
By all accounts, this team goes the extra mile to make sure you're a happy - if not downright delighted - customer!
You can call 0422-442-029 and go to https://customtshirtprintingonline.com.au/page/gym-and-fitness-sportwear-custom-printed to see for yourself all the choices available.