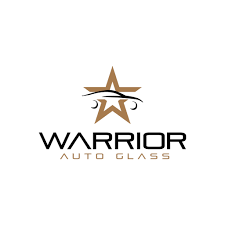 You might think that having your sunroof repaired will be a tedious and time-consuming experience, but nothing could be further from the truth. Warrior Auto Glass offers a concierge service that will address any sunroof problems at a time and place that suits you.
Whether you drive the latest Toyota, Tesla, BMW or Mercedes Benz, this leading local auto glass company provides OEM parts for almost any make or model of vehicle. It takes just a few moments to book an appointment via the company's website, and the team will take care of everything else.
Go to https://www.warriorag.com for more information.
Warrior Auto Glass developed its concierge service to provide convenient and timely repairs for any type of vehicle glass, including the latest sunroof designs. Following booking, the company will manage all aspects of the repair process, including any associated insurance claims.
Advances in technology mean that vehicle sunroofs continue to grow in popularity, with panoramic and solar designs becoming a more common feature. While the latest concepts improve the function and aesthetics of a vehicle, the greater complexity also calls for advanced repair services.
As a well-established technician in the Central Massachusetts region, Warrior Auto Glass aims to meet the growing demand for high-quality sunroof repairs. In addition, the team offers its concierge service and OEM parts for any other vehicle glass requirement you might have, including windshield replacements, side and rear windows, and ADAS calibration.
"We make it easy for clients to book an appointment and get back on the road according to their schedule," a company representative explained. "Our expert technicians are qualified with the most up-to-date certifications in the auto glass industry, and we even handle the insurance process from start to finish."
About Warrior Auto Glass
Operating from its modern Holliston facility, Warrior Auto Glass is a locally operated repair shop that aims to differentiate itself through a focus on customer service. With ongoing improvements in vehicle safety, the company continues to update its technologies in line with the latest industry developments.
"I had a great experience with Warrior Auto Glass," one client recently stated. "The appointment was quick and my windshield looks terrific. The representative was super helpful when I first called and even offered to contact my car insurance with me to have the claim transferred. I'm now recommending Warrior Auto Glass to everyone."
Get fast, convenient, and high-quality OEM vehicle glass repairs from Massachusetts' leading provider, Warrior Auto Glass!
Book your hassle-free appointment today. Check out https://www.warriorag.com so you can learn more.