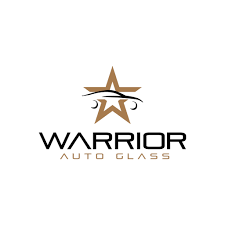 We all know what a headache a broken vehicle window can be, but having it replaced with substandard parts can be more trouble than it's worth. Warrior Auto Glass uses OEM windows for their on-site, mobile repair service, so you get the perfect combination of quality and convenience.
Booking a repair or replacement just takes a few moments of your time, and the company's concierge service will take care of everything else. The team of experienced technicians will travel to your home, workplace, or wherever your vehicle might be, and they'll even coordinate with your insurance company.
Go to https://www.warriorag.com for more information.
Warrior Auto Glass offers OEM replacement windows for the latest models from Mercedes Benz, BMW, Tesla, Subaru, or any other vehicle manufacturer. The firm explains that OEM parts are manufactured by the same auto glass companies who supplied the original window, so you get an exact match and seamless installation.
While damage to your vehicle's front windshield can sometimes be repaired, the side and rear windows are made from tempered glass, which is designed to break into small, blunt pieces following an impact. As side windows play an important safety role, damage will always require replacement at the earliest opportunity.
As Warrior Auto Glass points out, vehicle side and rear windows may differ from one vehicle manufacturer to another, and the company's use of OEM parts ensures that you receive a like-for-like replacement. Some features that can vary include the color, tint, thickness, and/or durability of the glass, which is why you should insist on using the right part.
As mentioned, damage to any vehicle window can represent a safety risk, and the mobile repairs and replacements offered by Warrior Auto Glass provide you with a fast and convenient response. The company now offers a full concierge service regardless of what work you need done, so getting your damaged vehicle windows repaired has never been easier.
About Warrior Auto Glass
Having over 30 years' combined experience in the industry, Warrior Auto Glass aims to differentiate itself by providing superior customer service and the highest quality vehicle glass repairs. In addition to mobile repairs, the firm uses some of the latest ADAS calibration equipment, allowing it to attend to vehicles with advanced safety features.
One satisfied client recently stated: "I had a great experience getting my cracked windshield replaced. Warrior Auto Glass was very efficient in navigating through the insurance process, and they also coordinated with the dealership to ensure that the correct windshield was used. The technician was very prompt and did a great job with the installation."
For fast, convenient, and reliable vehicle window repairs, you can rest assured that Warrior Auto Glass gets the job done right first time, every time.
Book your vehicle window repair today. Check out https://www.warriorag.com so you can learn more.