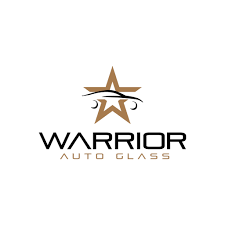 Cracked windshield? Need it fixed fast so you can get back on the road? Don't settle for poor-quality aftermarket parts, get the best deals on OEM panels from the experts at Warrior Auto Glass!
The company has just expanded its suite of repair, replacement, and installation solutions for BMW owners and drivers. The team of expert technicians offers you a rapid same-day turnaround on all glass replacement jobs, providing assured quality for windshield, sunroof, and back and side window installations and repairs.
Drive safer and see clearer with Warrior Auto Glass. More details at https://www.warriorag.com
The company is committed to the highest levels of customer care, helping you get back on the road safely and quickly. You can either visit the company's state-of-the-art facility in Holliston, MA, or take advantage of its mobile service at your home, place of work, or at a roadside location.
According to the Insurance Journal, windshield repair claims account for 30% of all auto insurance claims. Of these, 70 to 80% are for edge cracks. These often occur due to manufacturing defects in the outer perimeter of the glass panel. When the area is struck by a projectile, even a tiny fracture can grow to several inches due to the induced stress of the impact.
Warrior Auto Glass technicians are trained in the latest techniques and hold official certifications for repair work on BMW vehicles alongside other leading automobile brands. All jobs are completed according to the safety standards laid down in the FMVSS.
The company's services also include full insurance coordination and claims management solutions. While most policies will give you full reimbursement for auto glass replacements, the state of Massachusetts has a maximum deductible of $100 which will limit any out-of-pocket expenses.
OEM windshields undergo more stringent testing than their aftermarket counterparts. By only using glass from original manufacturers, Warrior Auto Glass assures its customers of a safer and more durable replacement.
A spokesperson says, "Our expertly trained technicians have over 30 years of combined experience in the auto glass repair and replacement industry. They have seen it all and know how to efficiently deal with any issue."
With its latest service updates for BMW drivers, Warrior Auto Glass is setting a new standard for rapid yet affordable glass repair in the Wellesley, MA area. Find out why for yourself.
For more info, go to https://www.warriorag.com
Don't let a chip become a fracture. For windshields that are built to last, you need Warrior Auto Glass!