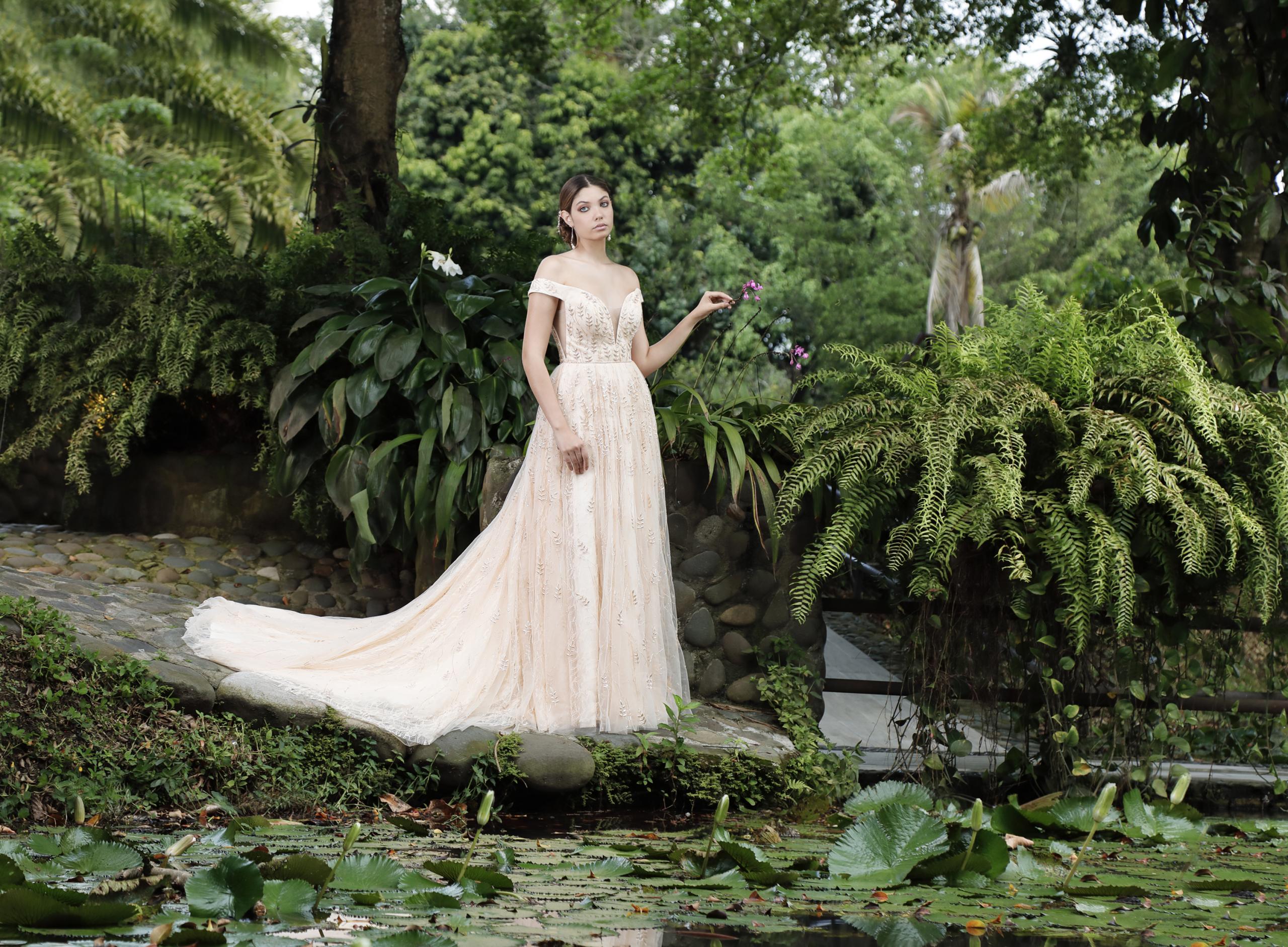 Turn heads at your wedding with your dream dress! Whether it be black, pink, short, or not actually a dress at all, Lotus Threads has something for you!
The company designs various styles of alternative bridal wear including black gowns, pink gowns, short dresses, two-piece suits, and even jumpsuits. They cater to brides of all ages and stock gowns for all types of body shapes and sizes.
Go to https://www.lotusthreads.com for more information!
Their latest collection features items that have been designed for brides looking to make their unique wedding outfit ideas become a reality. Lotus Threads satisfies all kinds of requests whilst ensuring you remain classy and elegant in style.
Based in New York, the brand is highly passionate about promoting the city's glamour and culture within its creations. Its lead designer Maribel Diaz says, "This city is unique. Its culture and its people add a new vibrance to a town steeped in glamour. I want to design dresses reflecting that elegance."
Among the designs that stand out in the atelier's collection is the Bellatrix cape and skirt. Made from high-quality fabrics and available in sizes 2-18, the black two-piece outfit features a sweetheart cape and long train.
If you are a bold and fashion-forward bride-to-be, you can select from Lotus Threads' range of jumpsuits. Their high-fashion cream jumpsuit Electra is adorned with a swirling pattern designed to evoke the goddess Electra and features a plunging V-neck and a beaded belt.
You can view Lotus Threads' range of non-traditional bridal gowns by appointment at its flagship showroom in Tuckahoe, New York, or online. The atelier also offers occasion wear such as cocktail dresses and evening gowns that feature modern designs influenced by timeless classics.
In addition to its New York showroom, Lotus Threads also stocks its dresses in a number of bridal stores across the US and the world.
You can contact Lotus Threads by using the live chat option on the company's website, by telephone, or by email. You can also sign up to the atelier's mailing list to gain access to their latest offers.
Lotus Threads can also be found on Instagram where you can see their latest designs.
Be bold and daring with your wedding gown to make a statement – choose a dress from Lotus Threads! Call them today at 212-947-8100 and book your appointment!
Ready to find your perfect wedding outfit? Visit:https://www.instagram.com/lotusthreadsnyc today to find out more!