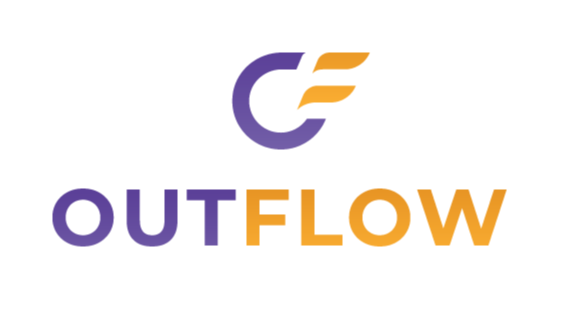 If you're looking for qualified buyers to suit your client's decision to sell or scale their business, you've got a lot on your plate.
OutFlow helps you improve your volume of sales opportunities through targeted, exclusive, and off-market prospecting services that expedite counterparty introductions and facilitate your desired scalability or liquidity goals.
Find out more and schedule a demo now, at https://outflow.agency
In today's unpredictable economy, it's important company leaders considering full sales or partnership deals have the greatest number of qualified opportunities on the horizon to make desired exit or merger plans a success.
This is where OutFlow comes in.
With its superior sell-side efficiencies, OutFlow eliminates time-wasting prospecting and data-digging activities by helping you match your clients with parties that meet their specified criteria.
The team understands that your sales objectives must complement the buyer's goals and value drivers while associated market dynamics favor your transaction's time to improve closing probability. Take the guesswork out of these factors by turning your pipeline over to OutFlow, and match seller criteria with buyer intent.
The company generates consistent, targeted opportunities that help you focus on nurturing relationships and hammering out win-win negotiations. Close more deals thanks to meetings and appointments that have been set up with vetted, qualified prospects.
OutFlow gets it done by first developing an exclusive database built around your ideal criteria. This includes geographic inputs, targeted buyer profiles, sector targets, and other salient objectives. You receive a predictable number of meetings and appointments per month to help you identify and pursue the most favorable buyer candidates, or their services are free.
It's often said both buy and sell-side prospecting is a numbers game. OutFlow helps skew these numbers in your favor by filling up your calendars with more opportunities more frequently.
A recent client says, "Being involved with multiple projects and with little time to allocate to deal sourcing we partnered with OutFlow. They helped with data, outreach, and the qualification process. Within months we had over 170 appointments set up and a 100 percent conversion rate on meetings. This meant our team could concentrate on high-priority acquisition targets to ensure time was spent on the most promising business development opportunities."
Recognized as the industry's most experienced sell-side M&A pipeline management company, OutFlow increases efficiencies with exclusive, off-market opportunities that ensure you expedite your clients' overall objectives.
Are you ready to turn onerous prospecting over to a finely tuned algorithm so you can focus on the people part of your job? Find out how at https://outflow.agency