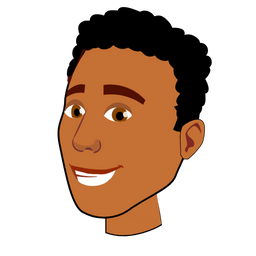 Are you about to graduate high school and want to get ahead? Or maybe you're enrolled in a university and want to knock out some general education credits and get on the fast track to pursuing your degree? Nothing can get you there faster than a CLEP test, and Study With Marq can make passing it a breeze!
The company now provides individuals with study aids and learning resources to prepare for their CLEP exams adequately. The guides equip students with knowledge and skills to get college credit for various subjects.
Go to https://www.studywithmarq.com for more information!
Whether you're a non-traditional student such as a lifelong learner or an older adult changing careers, the guides can quickly help you get where you want to go! CLEP exams are the most direct route to earning college credits, and all you have to do is pass the exams.
Passing the CLEP tests helps you earn college credit without taking the actual corresponding class. This can save you a ton of time and money instead of taking a course the traditional way. Study With Marq can equip you with the necessary tools to complete your exams, basing the guides on the breakdowns provided by the College Board organization.
Study With Marq offers its products based on a test-takers perspective through its website, offering study guides on various courses. Each learning module consists of preparation videos, flashcards, a two-week study plan, an easy-to-follow study guide, practice questions, and a course textbook. This comprehensive approach will reduce anxiety and test-taking jitters before the exams!.
Study With Marq offers study guides on various CLEP subjects, including Spanish Language 1 and 2, American Government, Biology, Sociology, Psychology, Human Growth, Macro-Economics, etc.
A free mini-course "How to Study for CLEP" is available upon request, which features additional resources to help you build confidence and skills while learning for these critical exams.
Study With Marq was founded by entrepreneur and active-duty American sailor Marq Wess. He founded his company in 2016 after failing his first CLEP exam, realizing the need for CLEP exam study resources to help students manage their learning gaps.
"It's not a transaction; it's a relationship. Marq likes to connect with his clients, and he regularly texts directly with individuals taking one of his programs."
Are you ready to make your college experience more accessible than ever? Go to https://www.studywithmarq.com to put your college graduation date on the fast track!