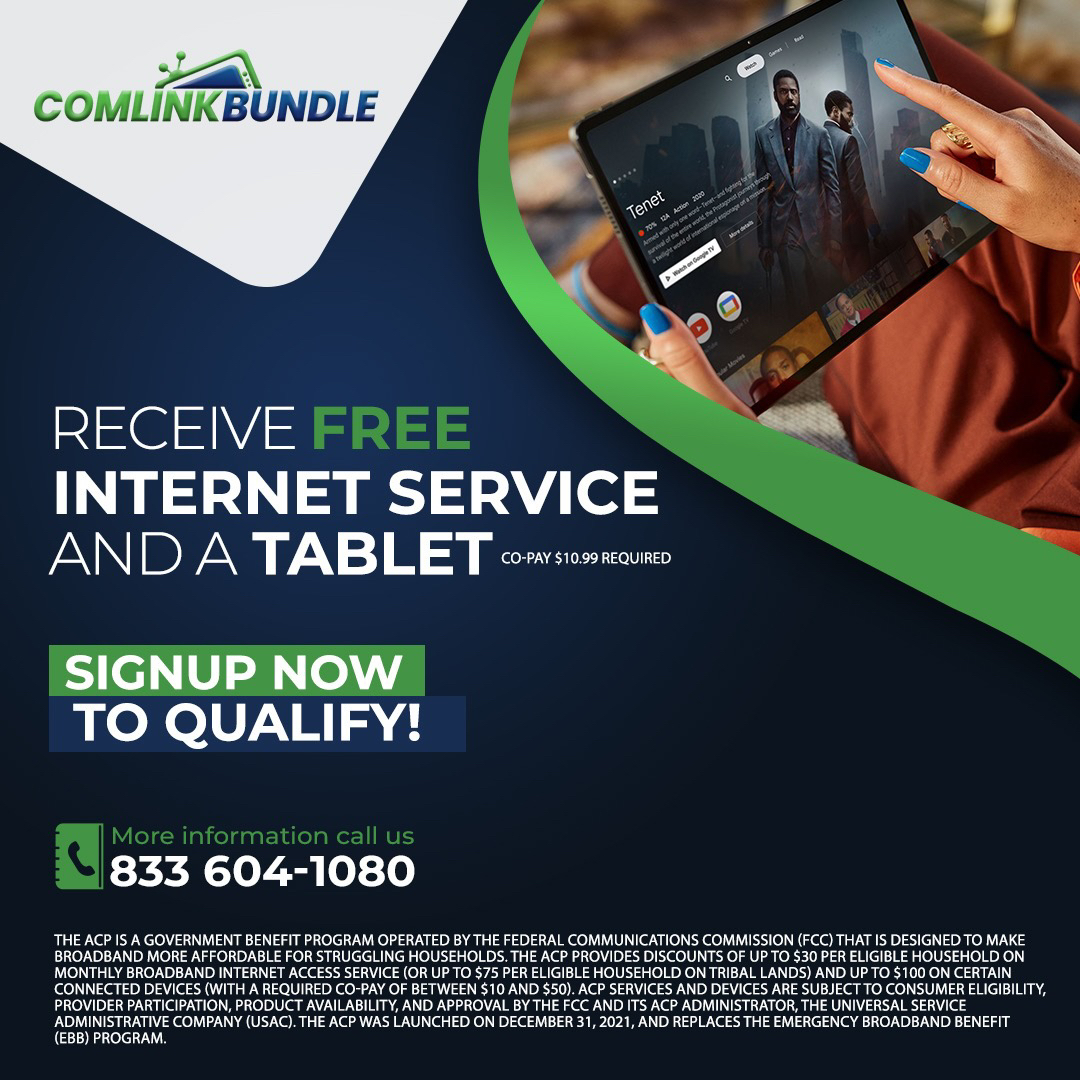 You know that internet access is important, but you simply can't afford a service plan. Good news: Comlink Total Solutions has a plan for financially disadvantaged individuals!
This offer is part of the company's mission to make internet access more attainable for more people in the country. Through this package, called the Comlink Bundle, you can get internet service at no monthly recurring cost after an initial co-pay fee upon registration.
Learn more by visiting https://saleslinkcrm.com/ampifire
In addition to an internet connection, you will receive a tablet on which you can browse the web. This special service package is made possible by the Affordable Connectivity Program (ACP), a federal initiative whose goal is to make online access more equitable.
MISSING CONNECTION
While the USA is the world's biggest economy, a significant number of Americans do not have access to the internet. Indeed, data from the National Telecommunications and Information Administration (NTIA) shows that one in five households in the country is offline. Of this segment, almost 20% do not have internet service because they cannot afford it.
As such, Comlink Total Solutions offers no-cost internet packages to you. A spokesperson says: "The future is digital, but a huge segment of the population is being left behind. We're proud to help bridge that gap through our Comlink Bundle, which delivers internet access to the people and places that need it most."
CONNECTING DISADVANTAGED AREAS
Company representatives note that internet service providers (ISPs) typically concentrate on urban areas since it makes more financial sense to build infrastructure in high-population areas where there are more potential customers. If you live in a rural area— as 17.9% of the population does — your neighborhood is likely underserved.
Since the Comlink Bundle uses a wireless router to provide an online connection to your home, it is not reliant on cable-based internet infrastructure. Moreover, there is no cap on the plan, meaning you can enjoy unlimited downloads and uploads.
Access to the web allows you to apply for jobs, register for skills training programs, and sign up for other federal assistance plans. Likewise, an internet connection helps students in your household keep up with lessons and attain better academic scores.
You have a right to fast and reliable internet access. So don't delay - register now for Comlink Total Solutions ACP-sponsored online connectivity bundle!
Feel free to visit https://saleslinkcrm.com/ampifire to register for the Comlink Bundle.