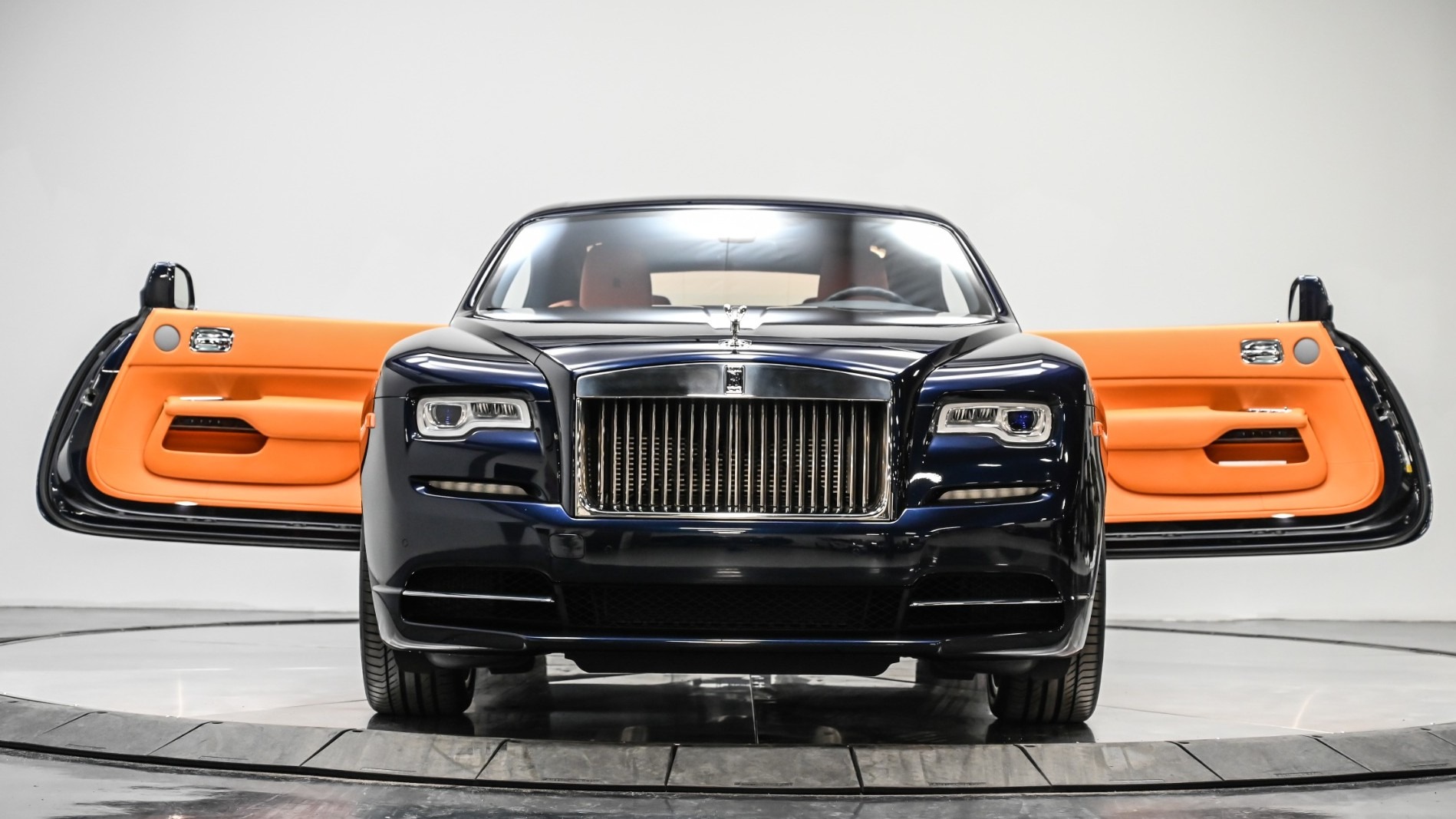 Whether you're an up-and-coming high achiever, or feel like giving yourself an extra-special retirement gift, purchasing a pre-owned prestige car is the wise way to enjoy luxury motoring. Discover a steal at America's most trusted high-end luxury car dealership, Perfect Auto Collection.
Rolls-Royce always turns the luxury dial to 11, and the firm has some beautiful, low-mileage Ghost, Wraith, and Dawn models with all the trimmings. If you prefer something that gets the pulse racing, you'll also find great deals on recent Porsche, Ferrari, BMW, and Mercedes-Benz vehicles.
Go to https://www.perfectautocollection.com for more information.
All vehicles in Perfect Auto Collection's inventory can be viewed in-person or virtually at its extensive Akron showroom, with the company even offering to collect you at the airport and help with hotel arrangements if you're traveling from out-of-state. The company maintains an extensive logistics network, with nationwide 4-day delivery right to your doorstep.
A recent Bloomberg report highlights the growth that was seen in the luxury car market throughout the past 12 months. Bentley increased their sales by 4%, delivering over 15,000 vehicles, while Rolls-Royce saw an 8% increase with more than 6,000 vehicles sold. Porsche also reported record sales in the North American market.
Statistics reported by vehicle manufacturers do not take into account pre-owned sales, which are also on the rise. Perfect Auto Collection states that the value-for-money proposition, combined with high-interest rates, is expected to drive greater demand for many listings, so you should act fast if you see the right car.
Most of the vehicles now offered range from between one and six years in age, and Perfect Auto Collection states that you'll also discover that many have substantial upgrade packages. As an example, a 2017 Rolls-Royce Ghost Black Badge is offered with a Mugello red custom interior, lambswool foot mats, and a Starlight headliner.
The Perfect Choice
First established in 2012 as a wholesale business, Perfect Auto Collection took the decision to apply its experience and knowledge of prestige vehicles to direct-to-consumer sales in 2019. Since the transition, the firm has continued to increase its inventory of luxury pre-owned models, which are now housed in a state-of-the-art, 35,000 sq ft indoor showroom in Akron, Ohio.
"I have been working with quite a few dealerships over the past 4 months, and Perfect Auto Collection has been one of the most professional, prepared, and thoughtful," one recent buyer stated. "The team puts a lot of effort into meeting a customer's needs, asking questions, and keeping organized throughout the entire process."
Discover the pleasure of prestige motoring with exquisite pre-owned vehicles from Perfect Auto Collection.
Find your ideal ride today. Check out https://www.perfectautocollection.com/inventory so you can learn more.