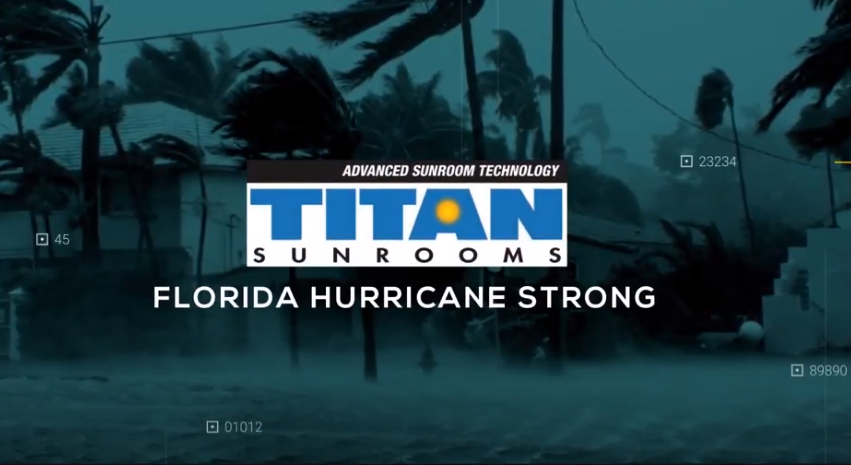 Forget their amazing versatility and myriad benefits – even health – and just consider: who wouldn't want a sunroom?! Clearly, only people who are terrified of hurricanes – and rightly so, normally.
But Titan Sunrooms, an Angie's List Super Service Award winner, now installs factory-direct sunrooms from its own manufacturing plant in Gulf Breeze, affording you the materials, craftsmanship, and service guarantee you seek. And the firm's proprietary, high-wind framing building material, Colorbeam, is designed to be more hurricane resistant – up to 170 mph winds – than rooms built with traditional aluminum.
Check them out at https://titansunrooms.com
The company, a family-owned and operated business, now also manufactures a range of complementary backyard structures – including patio concerts and pergolas, blockhouse sheds, carports, and screen rooms – that employ the same structurally superior building materials system, Colorbeam. All projects begin with a site assessment, to best determine how to maximize the structural integrity of the installation, ensure its conformity with local building codes, and satisfy your aesthetic preferences.
The concept of the sunroom dates back to at least 6000 BC in China and refinements were made over the centuries until the first temperature-controlled greenhouses were developed in Europe in the 15th century. Nineteenth-century England witnessed the precursor to the modern sunroom, known as a conservatory, where families could enjoy the sunshine.
Today, proper sunrooms are more popular than ever – as they can transform a home, adding a bright, casual space to gather. They are one of the most economical home renovation initiatives. Sunrooms offer greater versatility and are simpler to maintain in addition to being more cost-effective than conventional room extensions.
Engineers created Titan's Colorbeam Aluminum Framing System as a replacement for conventional "light frame" aluminum systems that were developed in the 1960s, a decade with few or no building codes. The Colorbeam system was created to end the build-and-rebuild cycle caused by Florida's hurricanes – and to satisfy insurance companies wary of subpar construction.
There are three components to Colorbeam's building materials: wall, roof, and foundation systems. The company's walls feature a more contemporary appearance while also being extremely durable and insulating.
The 40-year finish of Colorbeam never needs to be painted, and Titan Sunrooms offers you a 40-year warranty on all its products.
One customer recently commented: "We are very happy with our patio enclosure completed by Titan Sunrooms. From start to finish we had an amazing experience and the final product exceeded our expectations. Thank you Titan Sunrooms, we appreciate your hard work. Would highly recommend this team of superstars."
Other customers agree. Titan is the real deal – beautiful sunrooms and the best safeguard against nasty weather.
Go to https://www.youtube.com/watch?v=Zi7YxdX9bkw

and see for yourself how they hold up!