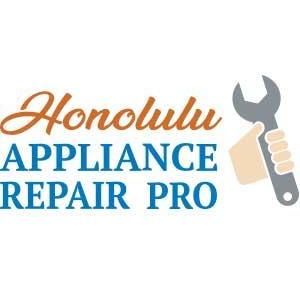 Did your refrigerator break right after the warranty ended? You need that fridge repaired right away before all the food goes bad. Don't worry. Honolulu Appliance Repair can often come to your house the same day you call.
Each of this company's certified, factory-trained technicians has at least 10 years of experience in appliance repair, and they provide repair service on all brands of refrigerators.
Visit https://honoluluappliancerepairpro.com for more information.
The company's services include repairs on all kinds of refrigerator problems, like a broken ice-maker, cooling issues, water leaking on the floor, and loud noise. They can often make same-day appointments for emergencies and can handle both small and large repairs.
The experts at Honolulu Appliance Repair explain that the most common problem with older refrigerators is damaged and worn-out parts. They can get and install replacement parts to increase the lifespan of your refrigerator, helping you to avoid the expense of getting a new model.
The company can repair mini-fridges and refrigerators with different door configurations, including French door, side by side, and bottom or top freezers. They can even repair refrigerators with the five-door configuration that a few brands have recently put on the market.
The company's expert technicians are familiar with the latest technologies and can handle computer-enabled refrigerators and their touch screens. They can also fix refrigerators that use new speed-chilling technology that keeps the refrigerator cool even after some hot food is put in.
In addition to servicing residential refrigerators, Honolulu Appliance Repair covers all brands and models of commercial appliances, including reach-in refrigerators and freezers, bar refrigerators, commercial ice cream freezers, and more.
This local, family-run appliance repair business has served Oahu for over 30 years. The owner hires only technicians that have a minimum of 10 years of hands-on appliance repair experience with all brands and models.
The experts at this repair service hold certifications and licenses, including National Appliance Service Technician Certification (NASTec), the Professional Service Association Certification (PSA), U.S. Environmental Protection Agency Certification (EPA) for refrigeration systems, and Commercial Food Equipment Service Association Membership.
A happy customer wrote, "I don't give many five-star reviews, but this five-star rating is well deserved. The repair guy asked a couple of questions. Based on my answers, he found the problem and fixed it right away."
Don't get rid of your old fridge. Give it a new life with the technicians at Honolulu Appliance Repair.
Call them at 808-518-2966 or go to https://honoluluappliancerepairpro.com/refrigerator-repair for the information you need.