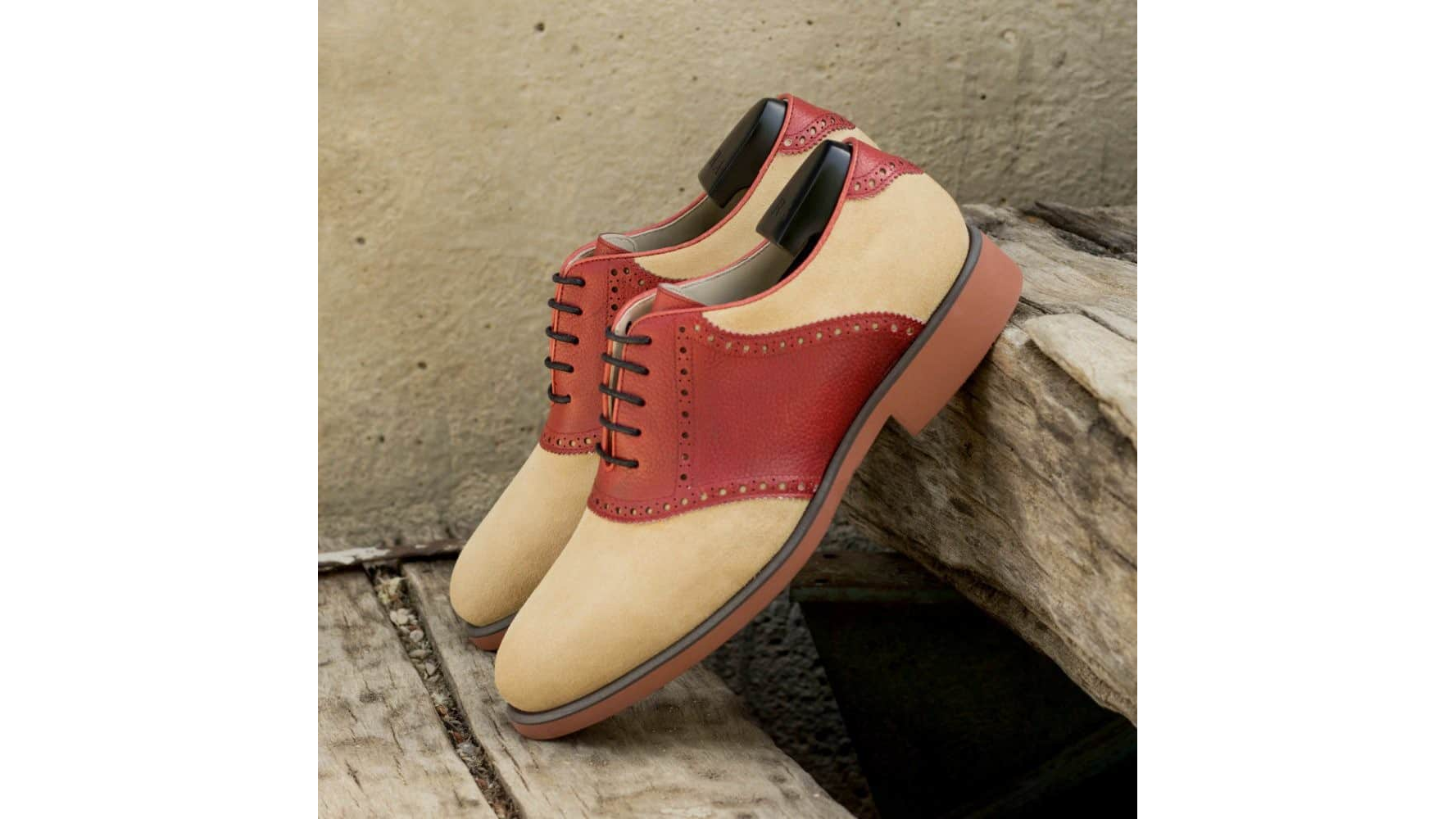 If you're looking for truly comfortable footwear that really suits your style, you need a new pair of saddle shoes from Robert August!
Their saddle shoes are made by hand in their boutique artisan workshop in Almansa, Spain. This internationally renowned town has been one of the world's preeminent shoemaking capitals since the 18th century. Therefore, Robert August's saddle shoes are also made using a Goodyear welt, the international standard in quality shoe construction. This traditional shoemaking technique improves the comfort of a shoe and makes it better able to mold to your foot.
Go to https://augustapparel.com/product-category/mens/mens-dress-shoes/saddle-shoes to find out more.
With their saddle shoes, Robert August is on a mission to provide you with both the ultimate in style and comfort. With the latest figures reflecting that, at any given moment, 87% of Americans are experiencing some kind of foot pain, mostly owing to cheaply made and ill-fitting footwear, the luxury shoemakers hope to craft handmade shoes that are genuinely made-to-measure and made to give you long-lasting comfort and support.
As Robert August's shoes are handmade to order, this also means that you can customize them. Using their new online 'Make Your Own' design panel, you can build your shoe from the sole up. You can select the sole style, the color of the upper, including a contrasting color saddle overlay, and the finish of the upper - with calf leather, waxed suede, genuine python, and genuine alligator all available to you.
You can also select the color and style of the laces, the profile of your shoe, and the toe shape, with options selectable like a traditional rounded English toe or a slightly squared, more formal toe.
In addition to their customization options, Robert August also has an expansive selection of unique, fashionable, and versatile saddle shoes you can purchase as is.
With all of their saddle shoes, Robert August offers you a vast selection of length and width measurements, and they have free express shipping.
A spokesperson for the luxury shoemakers said, "When you wear Robert August shoes, you can be confident that your style will be on point. Our leathers come from only the finest tanneries in Italy, Germany, and Spain, and our fabrics come from the most prestigious mills in Italy, France, and Belgium. Our craftsmen have generations of knowledge and skill to create an exceptional pair of shoes unique to you."
For the finest quality, construction, and style, the only name in footwear you need to know is Robert August.
Visit https://augustapparel.com/product-category/mens/mens-dress-shoes/saddle-shoes to start designing your new pair of saddle shoes.