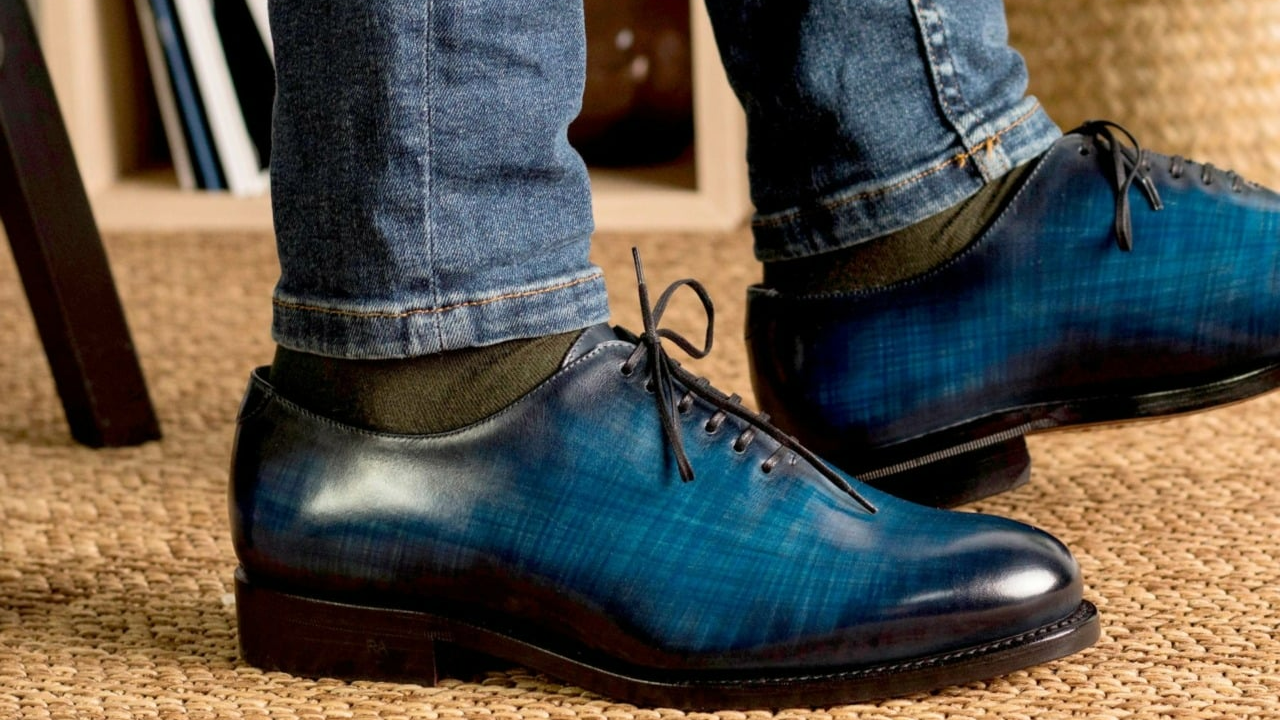 Whether you're more of a Nat 'King' Cole, a Frank Sinatra or a Bing Crosby, channel your favorite Christmas Crooner this year with a pair of timeless and charming Hand Patina Wholecut Oxfords from Robert August!
Robert August, who has developed a reputation for creating some of the finest leather footwear in the United States, is bringing you the same artisan, handcrafted standard with their Wholecut Oxfords. In addition to being customizable - giving you the chance to select aspects of the design, like color and sole style - Robert August is also adding the timeless Hand Patina style to their list of finishes.
Go to https://augustapparel.com/hand-patina-studio/?_catagory=whole-cut to find out more.
The retailer's collection of luxury men's footwear comes as Christmas fast approaches. They believe that a pair of high-quality, handmade leather shoes are the perfect gift to treat your partner or yourself with, this holiday season.
While you may know many people who are electing for fast fashion, stocking stuffers, and novelty gifts around this time of year, Robert August believes that true quality gifts are both the more thoughtful, sustainable, and meaningful choice.
In their Wholecut Oxford collection, they have popular recent additions like their The Wabash Ave. Wholecut Oxford No. 5541 - Artisan Hand Patina Finish. If you choose to order the model as is, you will enjoy an upper made with a Cognac to Papiro shade Hand Patina in premium calf leather and with accent navy blue flat laces. The shoe also comes with a Cognac shade hand-painted leather sole and a Savile cut, which is a sleek profile with a slight chisel on the toe.
However, should you want to customize this classic Oxford, you can easily do so using Robert August's online interface. Making you the designer, the brand allows you to select both hues you prefer for your Hand Patina fade, including classics like black, brown, taupe, green, khaki, and burgundy. You can then choose your preferred laces, sole and overall profile.
You'll appreciate that all of Robert August's luxury Wholecut Oxfords are made by hand in their boutique workshop in Almansa, Spain, and use only the finest Spanish and Italian leather.
A spokesperson for boutique custom shoemakers said of their new Hand Patina range, "The Anticatura technique is a truly unique way to finish a shoe. Originally made famous by Olga Berluti in the 1980s, this method involves hand dyeing the leather upper to create an aged effect. It's a specialty of Italian, French and Spanish maestro shoemakers, and takes about 8-10 hours of work per pair. Here at Robert August, we are proud to now be offering this timeless look."
Take a new pair of Hand Patina Wholecut Oxfords for a spin this Christmas and enjoy their comfort and quality for years to come!
Visit https://augustapparel.com/hand-patina-studio/?_catagory=whole-cut to design your own luxury handmade European leather shoes.