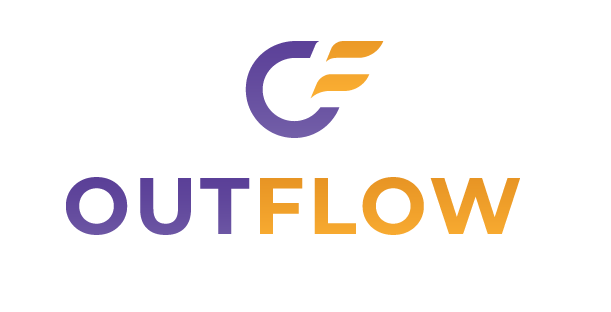 If you're a business broker, you have a lot on your plate. Doing research, managing your network, going through databases, negotiating with targets, doing due diligence, and running your business… can you really handle it all?
If you want to thrive in today's turbulent markets, it's time to reevaluate your workflow and find opportunities for optimization. One essential, but extremely time-consuming activity that you need to do on a regular basis is deal sourcing. Ditch your old, inefficient methods and outsource it to professionals!
OutFlow's deal origination solution utilizes precisely targeted campaigns to improve both the quality and quantity of M&A opportunities for its clients. The approach introduced by the company ensures a continuous stream of qualified, vetted targets, giving you the opportunity to execute your strategies and grow in any economy.
Recent research by Bain & Company revealed that companies who continued their M&A activity during an economic downturn performed better in terms of shareholder returns than those who were inactive. OutFlow's new hands-off approach makes deal sourcing more efficient, allowing you to save time, optimize resources, and accelerate decision-making.
Finding the right targets is part of your responsibilities as a business broker. OutFlow explains that in today's volatile markets, relying on referrals, reputation, and networking - traditional methods used by business brokers - is time-consuming, expensive, and does not guarantee results. The solution offered by the company leverages data analysis technologies, precise targeting, and extensive outreach to streamline the deal origination process.
"Start getting in front of the right targets that you want to work with," says a representative for the company. "Whether it be a specific sector, market, geographic region or size of company, OutFlow can get laser-focused on your ideal prospect."
You can benefit by outsourcing some of the most time-consuming stages of the deal lifecycle to OutFlow, from target research to securing meetings. Once the key characteristics of the ideal prospective buyer or seller have been determined, such as size and industry, the company's marketing experts will create targeted campaigns to find exclusive, off-market opportunities.
Upon the creation of a database of potential targets, OutFlow checks to ensure that it is up-to-date and that the targets are a good strategic match. The team then creates a compelling message and contacts the prospects on your behalf to arrange a meeting. OutFlow highlights that these steps need to be repeated consistently in order to secure a reliable and scalable stream of opportunities.
"Vinay has provided high-level leads for our brokering business for the past year," said a satisfied client. "Compared to other lead generation sources we have tried Vinay has been able to capture the very best. I would highly recommend giving OutFlow and Vinay a try."
Go to https://outflow.agency to find out how OutFlow can help you fill your pipeline with high-quality leads.