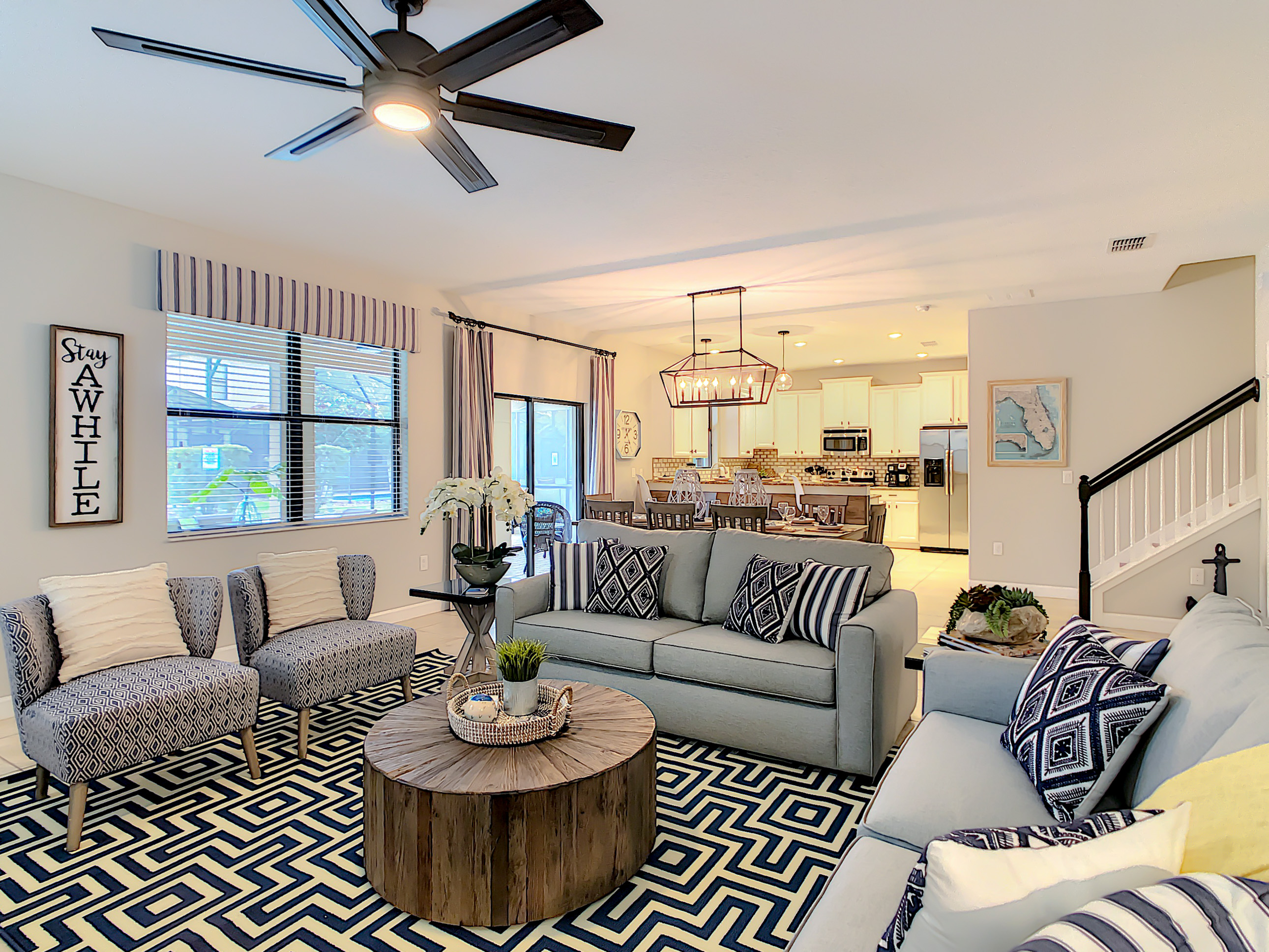 Instead of staying in a hotel, why not get a fully-serviced vacation rental where you and your entire family have more room and more activities to enjoy?
Coastal Vibes at ChampionsGate Resort is a luxurious, 3,400-sq ft property that has a fully-loaded game room and a home movie theater with hand-painted murals of Captain Marvel, Thor, and Black Panther. The modern home rental has six bedrooms and can accommodate up to 14 guests.
Check out this vacation rental at https://coastalvibesvacation.com today!
At Coastal Vibes at ChampionsGate Resort, the housekeeping staff comes in to clean and refresh consumables on a daily basis, just like any hotel. The property is inside a resort, so you have free access to a water park, an outdoor grill area, and a gym. If you don't feel like going out, the house itself is loaded with amenities including a private pool, a covered lanai for outdoor dining, and a fully equipped kitchen.
All the bedrooms have bathrooms en suite and you can request king, queen, twin, single, or bunk beds, depending on how large your group is. Your entire family can be comfortably seated in the home movie theatre that has a 120" screen and professional surround sound. The theater has a mini fridge with snacks and drinks for your convenience.
The kids' bedrooms have hand-painted murals of Moana and Harry Potter and are filled with Disney knick-knacks like magic wands, stuffed toys, and a tapestry of the four houses of Hogwarts.
The property is located near Disney World and Margaritaville, both of which are just 15 minutes away, while Universal Studios is a half-hour drive. The Omni National and International Golf Courses are just five minutes away, and all around there are world-class restaurants and shopping malls. You can get to the Orlando International Airport in 30 minutes.
"We had a wonderful time at your vacation home. We all loved the theater room, game room, pool, and spa. The home was beautifully decorated, incredibly clean, and well-appointed. The Oasis water park was an added bonus. We would definitely stay here again," a satisfied guest said.
Book this rental home today!
Visit https://coastalvibesvacation.com to get started!