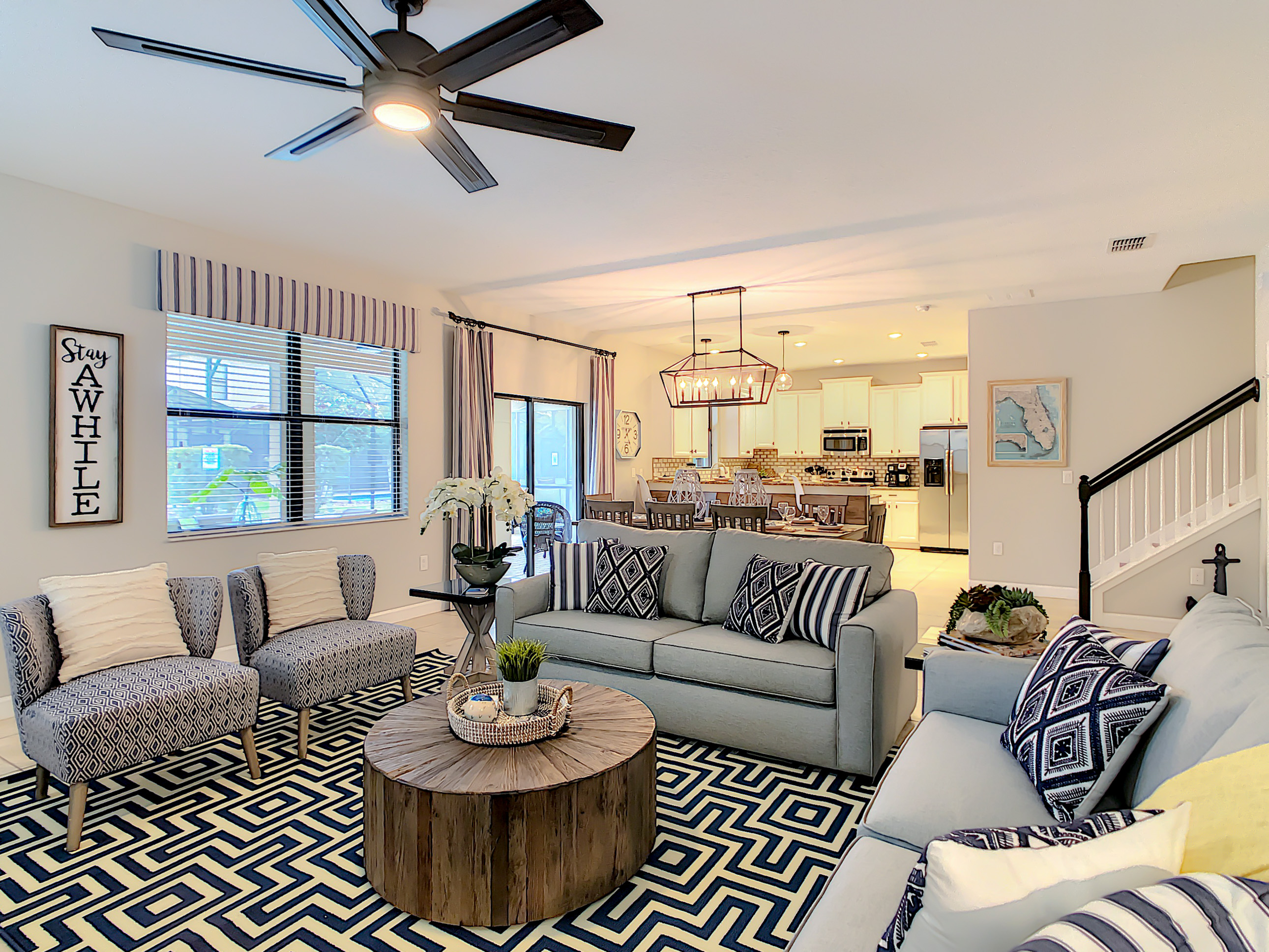 You know, I would love to take more vacations. I think six months of vacation time would be a fair compromise, twice a year! Of course I'm joking, but everybody looks forward to their vacation time. When it comes around, people should be able to spend it in an incredible facility that has everything that you could ever want or need.
Coastal Vibes Vacation has added a new entertainment room to its ChampionGate property so you can entertain yourself when you are not exploring the surrounding areas. The room is equipped with a 120" screen and surround sound system that you can use to stream movies, play Xbox games, or enjoy music. It's ram packed with the latest and greatest in entertainment technology.
If you think this could be the vacation home for you, all of the relevant info can be found at https://coastalvibesvacation.com
Coastal Vibes Vacation hopes the new home cinema will help visitors to create memorable vacation experiences. High-speed complimentary WiFi is available throughout every room on the property. If you fancy a break from technology then you can also play one of the many table games available, including Foosball, Air Hockey, and classic arcade games. Truth be told, the entertainment complex really has to be seen to be believed.
Industry research has found that the average vacation home can be as much as 50% cheaper than the average hotel. A national survey conducted by the travel sector also uncovered that the primary reasons why large groups and families opt for vacation homes over hotels are the greater amounts of space and privacy afforded to all group members. The availability of vacation homes is also helping to reshape the habits of travelers, with the majority of Americans that rent a vacation home staying for longer than one week.
Coastal Vibes Vacation is located only 15 minutes away from Disney World and has endeavored to create an exciting environment for young children. There are multiple hand-painted murals of famous cartoon and movie characters, such as Captain Marvel and Black Panther, located throughout the property. All rooms come equipped with ceiling fans to help guests cope with hot or humid weather. We all know how hot it can get in Florida, but there are plenty of ways for you and all the other guests to cool yourselves down.
The property is 3463 square feet and comes equipped with six bedrooms and six bathrooms. A west-facing salt water pool and spa facility are available to all guests, with pool heating available for an additional charge. The property is contained within a gated community that is served by a 24/7 security team. You and your family can rest easy in the knowledge that the property and the surrounding area are monitored at all times.
Coastal Vibes Vacation was established to create the ultimate vacation property where both kids and adults would be equally happy.
One satisfied guest remarked: "This property truly felt like a home away from home. My children absolutely loved it and have been pestering me to see if we can return next year."
If you're ready to take an incredible vacation filled with relaxation, head to https://coastalvibesvacation.com and make your booking today!