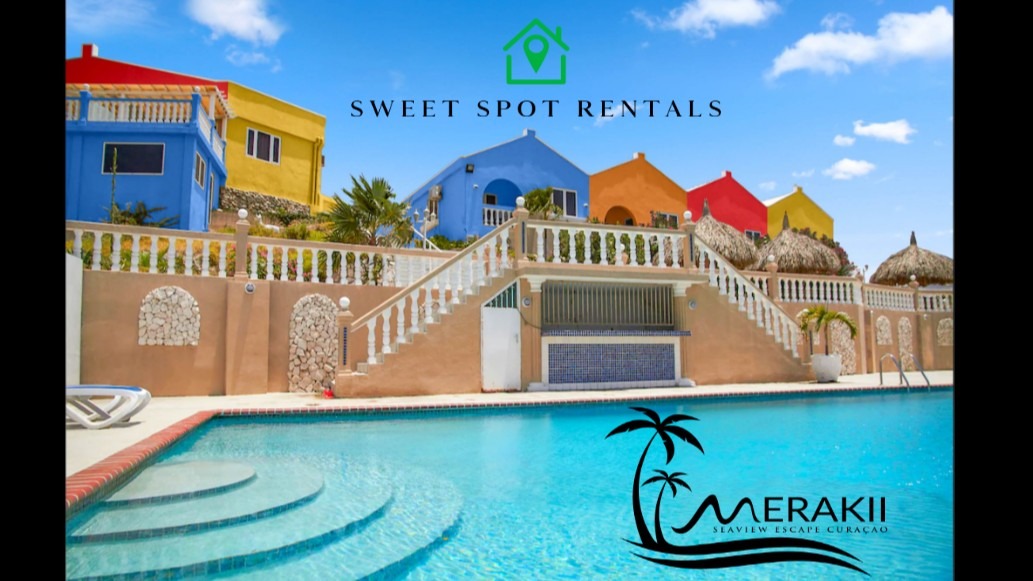 This time of year, nothing sounds more enticing than a tropical vacation. Even as I write this, I look out the window at the snow-covered landscape and dream of a warm ocean breeze against my face, a cold drink in my hand, and sun-whitened sand beneath my feet.
If you're anything like me, that probably sounds too good to be true. However, thanks to Sweet Spot Rentals, it no longer needs to be. Through their service, you can book your dream vacation in Curaçao, the premiere destination in the South Caribbean for luxurious, affordable getaways.
Now, through the Sweet Spot service, you can book your stay at their newest and most relaxing partner location yet. The Merakii Seaview Escape Resort in Willemstad, Curacao has just been renovated to the tune of millions of dollars, and it now boasts the most modern amenities a discerning traveler could ask for in a location that is only a few paces from the beach.
View this and all other Sweet Spot properties at https://sweetspotrentals.com
At Merakii Resort, you will enjoy luxurious amenities, courtesy of Sweet Spot's prompt and professional service. Their team is always available to make sure that your stay runs as smoothly as possible, and that you can focus on the things that matter, like enjoying the natural beauty of Curaçao from the comfort of your own private balcony.
As a guest at the resort, you will enjoy brand new kitchens, luxury beds along with premium bedding, smart TVs, high-speed internet, premium bath amenities, along all the amenities you would expect from a caribbean resort.
The open-concept living space of these new units allows for a comfortable self-contained experience with all the privacy you could ask for. Following the recent renovation, each room functions as a standalone condo with studio-style living space and complete with a fully equipped kitchen, new furnishings, and modern bathrooms.
Amenities outside of the room include access to a carefully manicured lush tropical garden space, which is positioned alongside the resort's luxury pool area. From there, you can also access the courtyard and bar area, where lounge chairs and palapas are open to all guests, and ice-cold tropical drinks and a delicious island food will be available all day and night.
Each room in the Merakii Resort faces the sea to provide a constant view of the natural landscape of Curaçao. Additionally, Sweet Spot Rentals has ensured that each room can access secured parking and additional cleaning services as needed in the interest of making your stay as hassle-free as possible.
The resort is centrally located between several world-class golf courses and natural areas, as well as a number of museums celebrating the history of the area and the country at large. Family-friendly attractions such as the Curaçao Sea Aquarium and Parke Tropikal Zoo are also a short drive from the resort property.
Stop dreaming about getting away from it all and take the leap! The Merakii Seaview Escape Resort can provide you with a once-in-a-lifetime vacation experience at a cost reasonable enough to ensure you can return year after year.
Sweet Spot Rentals is recommending Merakii to couples looking for a romantic seaside getaway, or to families who are seeking an unforgettable vacation experience. You can find more information on this property and available dates at the link below.
To book your stay, visit https://sweetspotrentals.com