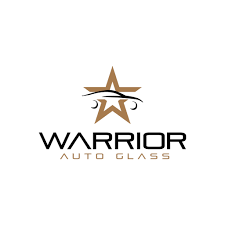 It's easy to see why sunroofs are getting more popular. They let in loads of natural light and they also make the interior of your vehicle feel more spacious. Sunroofs also play an important role in keeping your vehicle dry and secure, which is why Warrior Auto Glass offers a super-fast and convenient repair service.
The company's concierge services are designed with your convenience and safety in mind, and it just takes a few moments to book via their website. Qualified and experienced technicians take care of everything else, including any associated insurance claims.
Go to https://www.warriorag.com for more information.
Warrior Auto Glass can come to your home or workplace and can repair or replace any type of vehicle glass, including panoramic sunroofs, windshields, or side and rear windows. It doesn't matter what type of vehicle you have, because the company can source OEM parts for almost every make or model, including SUVs, BMW, Mercedes, Tesla, and more.
The move comes in response to growing demand for the company's concierge mobile repair services, which allow for much greater levels of convenience. Following booking via the Warrior Auto Glass website, the company endeavors to manage all aspects of the repair process, including any associated insurance claims.
Vehicle sunroofs date back as far as the 1930s. Until relatively recently, they were only available as optional extras in high-end vehicles. In more recent years, sunroofs have evolved into panoramic designs that are available from many mainstream manufacturers, including Volkswagen, Toyota, Hyundai, Kia, and Cadillac.
Warrior Auto Glass explains that the increasing use of sunroofs has led to greater demand for high-quality repair and replacement services. The firm's recently expanded mobile services are designed to meet this need, offering you fast, on-site repairs at a time that best suits your daily routine.
"We make it easy for clients to book an appointment and get back on the road according to their busy schedule," a company representative explained. "Our technicians have decades of experience, and we also offer OEM parts, so we can get the job right first time, every time."
About Warrior Auto Glass
Operating from its state-of-the-art facility in Holliston, Warrior Auto Glass services a significant number of surrounding regions, including Franklin, Dover, Wellesley, Medway, and Hopkinton. Having over 30 years' experience in the vehicle glass industry, the firm continues to update its capabilities in line with the latest vehicle developments.
"The service from Warrior Auto Glass was very friendly and professional," one vehicle owner recently stated. "They replaced my windshield with great efficiency, and the work was carried out exactly when they said it would be. The whole experience was extremely smooth, from speaking with them on the phone to putting me in touch with my insurance company. I would recommend them without hesitation."
Warrior Auto Glass makes any type of vehicle glass repair a quick and hassle-free experience.
Book your concierge repair today. Check out https://www.warriorag.com so you can learn more.