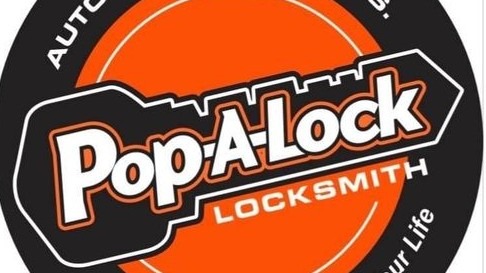 We've all had it: that hear-sinking feeling when you realize you just locked your keys in your car! Thankfully, that feeling can now be a fleeting one, because Pop-A-Lock San Antonio has quick and efficient solutions for unlocking your vehicle and getting your key back.
That's right! The automotive locksmith and roadside assistance expert is now offering you fast and reliable damage-free automotive lock and key solutions. The company provides unlocking, repair, extraction, replacement, and duplication services 24 hours a day, 356 days a year.
Go to https://www.popalock.com/franchise/san-antonio-tx to find out more!
Every year in the United States around 4 million people get locked out of their cars. Additionally, more than 20 million people lose their keys or have them stolen. If you're one of these people, you might traditionally have resorted to breaking windows, stripping locks, or prying open doors to gain access.
Pop-A-Lock San Antonio's range of state-of-the-art automotive locksmith solutions saves you from having to do any of that!
If your car is locked, Pop-A-Lock San Antonio has a few options available, though the make and model of your vehicle must be considered. All options are damage-free, which effectively eliminates repair costs. Their technicians can also bypass your vehicle's security systems and unlock the trunk if needed.
"Losing your car keys or locking them in your car can be very frustrating and time-consuming," said a spokesperson for the company. "It's our promise to you to make every effort to resolve these problems for you as quickly and expeditiously as possible."
For other issues, such as ignition damage or jammed keys, Pop-A-Lock San Antonio also offers a few repair and extraction choices. They can rebuild existing ignitions or install new ones altogether. Their experts can also safely remove your keys without causing any further damage. They also try to match your existing keys with new keys where possible, to ensure seamless use in all mechanisms.
Lastly, Pop-A-Lock San Antonio can also duplicate and replace keys of all kinds. Conventional brass and nickel-brass keys can easily be recreated. They are also capable of programming new smart keys on the spot for almost all makes and models of vehicles.
"I got stuck at a hospital once after I locked my keys in my car," said a satisfied customer. "Pop-A-Lock sent one of their technicians to help unlock the car right away. He had it open in less than ten minutes and even made us a nice new remote too. I would highly recommend them."
As one of the nation's largest automotive locksmiths, Pop-A-Lock San Antonio partners with many industry-leading automakers and lock and key companies. Their experts are provided with specialized training and equipment to ensure top-quality service. They must also pass background checks and be licensed and insured to work for the company.
For immediate or emergency service, you can call Pop-A-Lock San Antonio at the number in the description or log on to https://www.popalock.com/franchise/san-antonio-tx/request-a-service