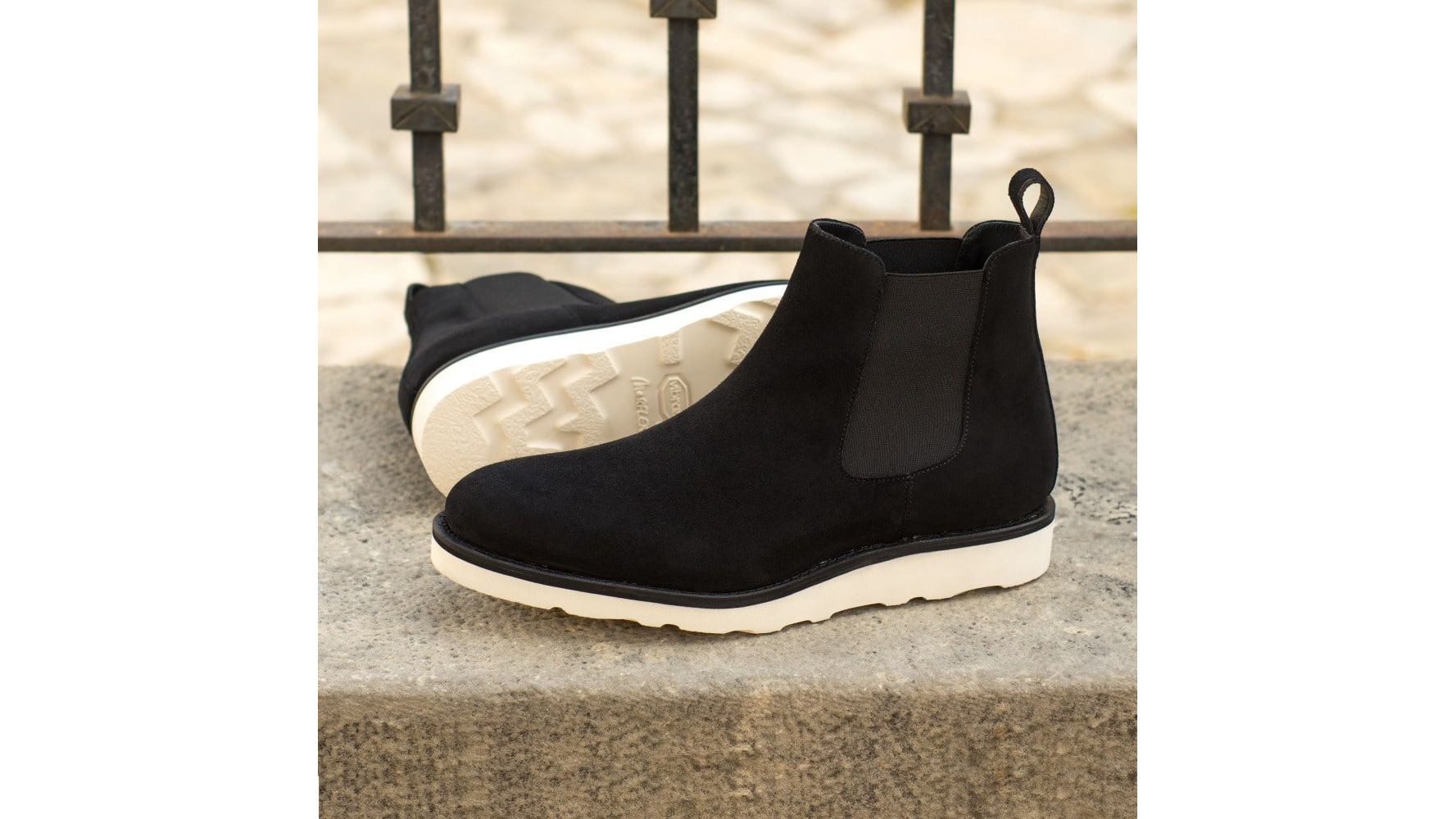 Slip into a pair of Robert August's Chelsea boots for the ultimate in all-year-round style and comfort.
The luxury shoemakers are now bringing you a stylish selection of this classic boot in an array of new colors for the brand, including cognac, burgundy, navy blue, mustard yellow and olive green. Robert August believes the Chelsea boot is a classic go-with-everything shoe and recommends it to you as a staple wardrobe choice.
Go to https://augustapparel.com/product-category/mto/mens/mens-boots/the-fulton-st-chelsea-boot to find out more.
The launch of Robert August's latest handcrafted custom-made Chelsea boots coincides with a recent article from Bravo Java, called 'Why Every Man Needs a Pair of Chelsea Boots'. According to their sartorial experts, the Chelsea boot is a style that has and will continue to stand the test of time and is comfortable, all-weather, practical, and versatile. In short, they describe it as a boot that you can wear with anything.
Robert August agrees that if you are only going to have one pair of boots, you should make it the classic and understated pull-up Chelsea.
Their Chelsea boots have been handmade in the brand's boutique workshop in Spain from the finest European calf leather, genuine alligator, genuine python, suede, and hand-spun fabrics.
Robert August ensures all pairs are also made with a Goodyear welt. This traditional shoemaking technique involves stitching a separate piece of leather, called the welt, between the upper of the shoe and the sole. This is done to give you a more form-fitting and long-lasting shoe.
As Robert August makes their boots to order, this also empowers you to step into the design seat and modify your new Chelsea boot. You can pick a profile and heel style you like and then alter the color of the upper, the elastic, and the sole. You can also customize details like the toe, choosing between a traditional rounded English toe or something more square.
Robert August has developed a top reputation for their high-quality footwear and attentive customer service. Shipping is included for free with your Chelsea boot order.
A spokesperson for the artisan shoemakers said, "No matter the year, Chelsea boots always remain one of the most fashionable choices for men. Our Chelseas can easily go from formal to casual wear, giving you a sleek and polished look every time. Part of our Iconic Chicago Collection, this slip-on boot has been a classic choice for years. All of our boots are handcrafted when ordered."
Robert August is proud to be bringing the finest European footwear to American shoppers like yourself.
Visit https://augustapparel.com/product-category/mto/mens/mens-boots/the-fulton-st-chelsea-boot to order your new pair of timeless Chelseas.