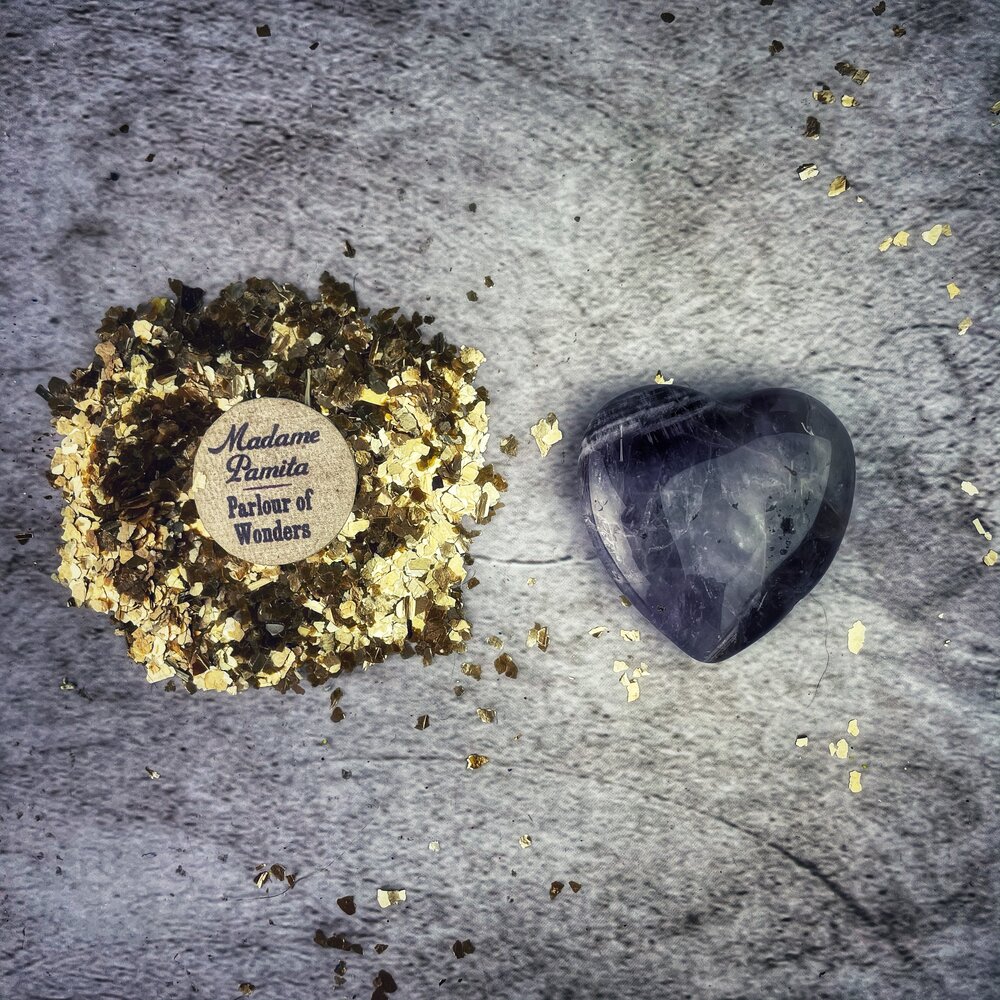 Heal and open your heart with Parlour of Wonders' new gemstone heart collection.
The popular store for spiritual wares and holistic wellness products is now retailing more handcrafted, tumbled and shaped gemstones. Parlour of Wonders is particularly proud to now be offering you their one-of-a-kind, polished amethyst gemstone heart, which has been designed to give you the greatest levels of spiritual empowerment.
Go to https://www.parlourofwonders.com/product-category/gemstones-and-crystals to find out more.
The launch of their new prized amethyst hearts coincides with a recent report from Healthline on the healing benefits that have been increasingly associated with the long-popular stone. According to Healthline's researchers, Ayurvedic and natural health practitioners believe that, on a physical level, amethyst can be used to improve your body's immune and endocrine systems and to provide a deep state of calm. Emotionally and spiritually, they use it to open your third eye and to help you to access your inner power and wisdom.
In particular, when carved into a heart shape, Parlour of Wonders believes that the spiritual power of the stone can be turned towards matters of the heart. They hope that the new amethyst gemstone heart will allow you to bring faithful love into your life and to transform negative energy into loving energy.
The store's resident crystal docent Madame Pamita has a number of suggestions about how you can use your new amethyst in order to maximize its energetic potential. You can opt to charge your gems under the light of the full moon, make a crystal grid on a home altar space, create a gem elixir—by placing the gemstone next to a glass of water and using this for blessing rituals—or carry the amethyst around with you in a small cloth charm bag.
You can select from the store's new amethyst heart in two sizes, 1-inch and 1.75-inch.
Beyond amethyst, you can now also choose from Parlour of Wonders' rose quartz, jade, blue goldstone, selenite, tiger's eye and unakite gemstone hearts, all of which have a distinct spiritual empowerment purpose. The store also continues to offer you their expansive selection of tumbled gemstones, gem glitter, and crystal runes.
Parlour of Wonders is an online store for spiritual wellness products based out of Los Angeles. Its founder, Madame Pamita, is a renowned crystal docent, speaker, and author.
A spokesperson for the store said, "Heart-shaped crystals are exceptionally powerful for bringing in love and harmony of all kinds. Use them for spiritual work to invite new romance, new friendships, new clients or colleagues. Most importantly, they can be used to heal, empower, and open up your own heart to self-love and divine love. Choose a gemstone that incorporates the special properties that you would like to bring to your work."
If you've been facing negativity or a spiritual blockage, tap into your wealth of inner love and light with a heart-shaped crystal from Parlour of Wonders.
Visit https://www.parlourofwonders.com/product-category/gemstones-and-crystals to select the energy you want to cultivate with your heart gemstone.