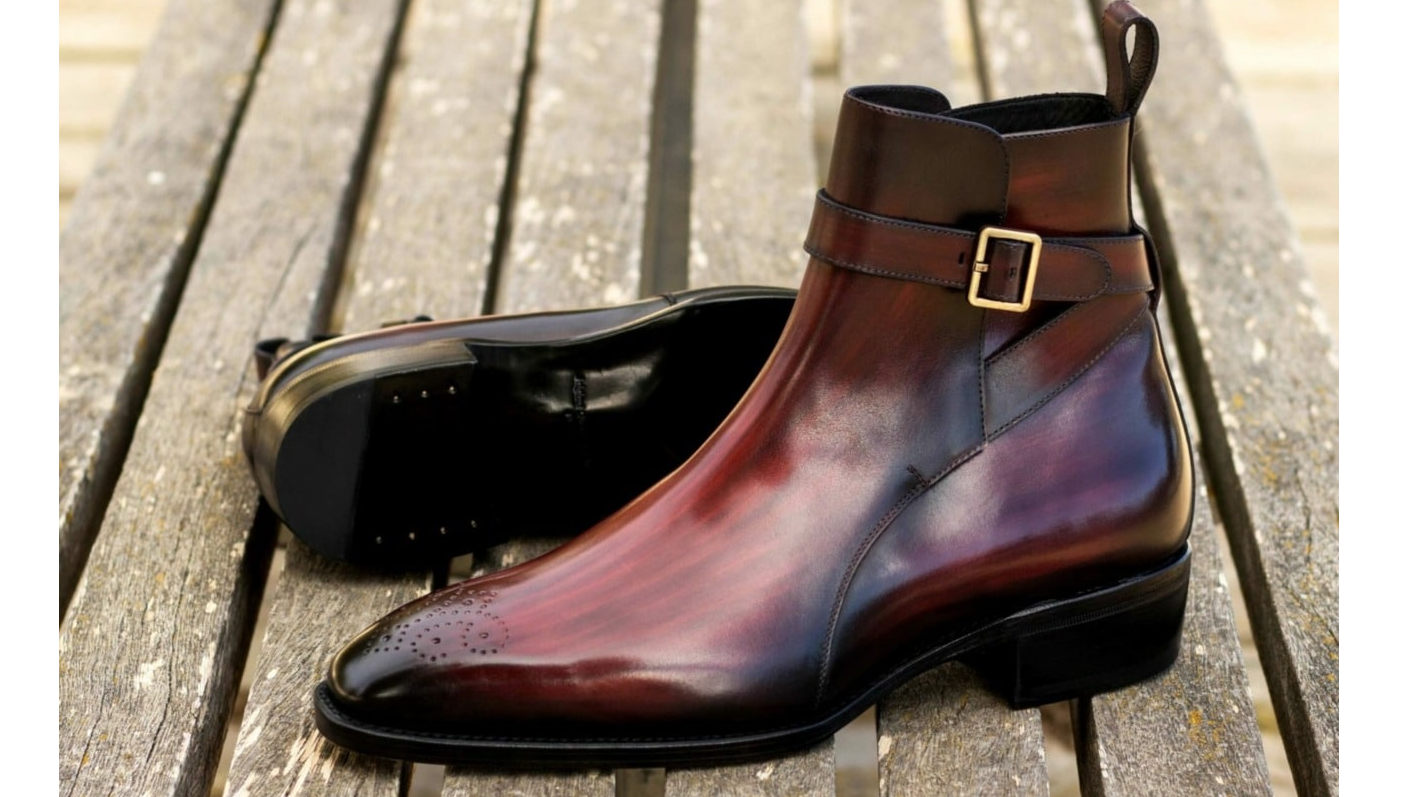 Update your wardrobe with a classic shoe no man should be without, a jodhpur boot from Robert August.
The luxury shoemakers are now handcrafting men's jodhpur boots, as they believe this timeless style is a wardrobe essential for all men. Robert August also believes that their new jodhpur boots are a cut above the rest, as they are made from high-quality European leather in their artisan Spanish workshop, and are made with a Goodyear welt.
Go to https://augustapparel.com/product-category/mto/mens/mens-boots/jodhpur to find out more.
Robert August is sure that in an era of fast fashion footwear and disposable low-quality items, gentlemen like you must distinguish themselves by acquiring an elegant, understated and durable pair of handmade leather shoes.
As such, every new jodhpur boot in the brand's new collection has been designed with the highest attention to detail and with close consideration of all aspects of its construction, including its fit, functionality and aesthetics.
The bootmakers now have classic looks you can choose from like their The Rush St. Jodhpur Boot No. 5585. This masculine boot comes in medium brown calf leather with light burnishing, a hand-painted leather sole and a classic Monti slightly squared toe.
Alternately, if you are seeking a more distinct and bold interpretation of the classic shoe, you can pick The Rush St. Jodhpur Boot No. 8078. This boot is made from genuine python and comes in contrasting shades of medium brown and black with an accent gold buckle and a Savile sleek chisel toe.
If you are looking for something in-between, Robert August has also launched its new online customization service. Using a simple online interface, you can select the material, finish, color, sole and toe style of your new jodhpur boot.
Robert August is based in Chicago and is currently offering you free shipping on your made-to-order boot purchase.
A spokesperson for the luxury shoemakers said, "No matter what your personal style is, Robert August has the perfect pair of shoes for you. We use only the finest leathers and fabrics from the best tanneries and mills in Europe, so you can be sure you're getting a high-quality product. Our craftsmen have years of experience and take pride in their work, so you can rest assured knowing that your shoes are one-of-a-kind and made just for you."
With a pair of jodhpur boots from Robert August, you can be sure that you'll always be in style.
Visit https://augustapparel.com/product-category/mto/mens/mens-boots/jodhpur to customize your perfect pair today.