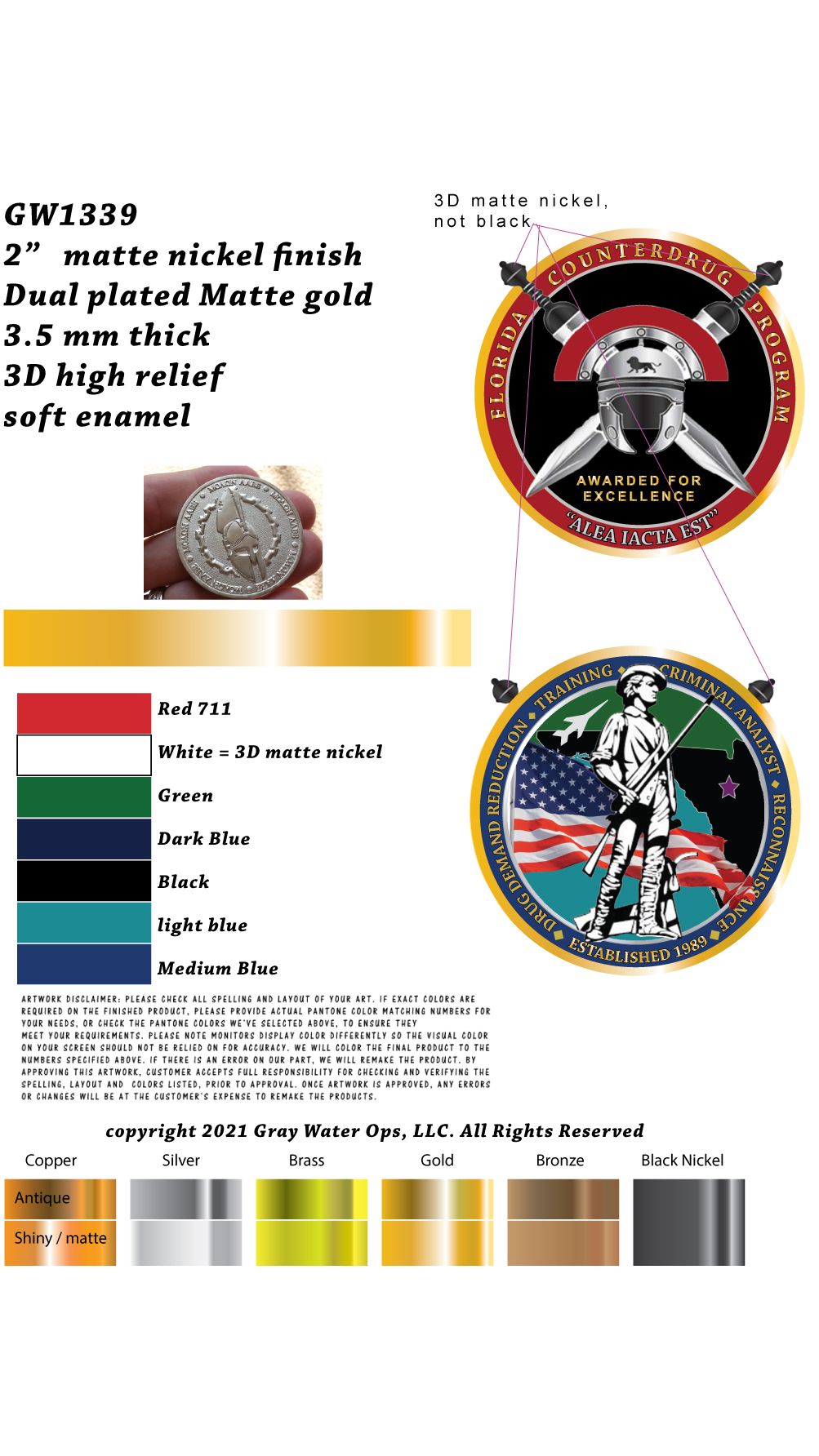 As a former fraternity member, I know the importance of high-quality merchandise when keeping up appearances around campus. Stylish and interesting merch can make a big difference when networking with other groups and when reaching out to alumni, so you need to ensure that you are only presenting the best product possible.
If you are looking for a simple, bespoke way to show both members and alumni the importance of quality, Gray Water Ops can help. They can create customized challenge coins for your fraternity or sorority which you can show off at meet-and-greets, alumni events, and parties alike.
To read about bulk order discounts, visit https://www.graywaterops.com/nfcchallengecoins
Gray Water Ops has served many different organizations in the past, from military groups to sports teams, and now they have added a huge variety of Greek Life-related templates to their catalog. Challenge coins have been a tradition in Greek Life for over 100 years, and the company is committed to providing merchandise that will stand the test of time.
These challenge coins also include NFC chip integrations, which can be programmed to perform a variety of functions when passed over a receiver. These functions can include automatically inputting contact information, linking to websites or charity drives, or executing commands.
A company spokesperson had this to say: "Gray Water Ops is known worldwide for our coin designs and our quality. From minimum orders of 100 coins to corporate orders of 350,000 coins, we've done it. Let our award-winning graphic artist design your next coin and take your coins to the next level with a custom design from Gray Water Ops."
These expanded designs join an expansive catalog of available customization options, which include printed enamel and raised metal engravings alongside a number of different edge engravings as well. Additionally, your group can commission the Gray Water Ops custom design team to create original artwork for the coins based on your mascot, letters, or any other inspiration.
One recent customer said this in their review: "Gray Water Ops is top-notch when it comes to making coins. I was very happy with my order and will be a repeat customer for life! Kudos to the team, who did an outstanding job. I recommend them to be your go-to company if you're looking to have a coin made for your organization."
Give your members a high-quality product that they can enjoy for years to come. The company's designs are top-of-the-line and designed to never chip, fade, or degrade.
Gray Water Ops is owned and operated by veterans, and they have committed themselves to assisting the veteran and public servant community whenever possible. The company frequently donates to veterans' aid organizations, running special promotions on occasion to raise funds for groups such as the Red Cross.
Get a quote or browse design options at https://www.graywaterops.com/nfcchallengecoins