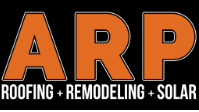 Your roof protects everything that you stand for - and it's integral to the smooth operations of your company. So if you need a replacement, don't trust the job to just anybody. Talk to the experts at ARP!
The contractors cover all roofing types, whether you want to install asphalt shingles or metal roofing for added durability or energy efficiency. Tile and flat roofing options are also available, depending on your requirements.
Get all the details at: https://arproofing.com/san-antonio-roofing-contractor
The family-owned roofing specialist is working with any business or commercial client in Boerne and leverages years of experience in the roof replacement, installation, and maintenance space.
Each member of the team is trained in the best industry practices, with GAF Master certification underscoring their commitment to you and your business. This is a factory certification program that provides ongoing training to individual contractors, giving you greater clarity in your project planning.
Full commercial roof replacements begin with an on-site visit from an ARP Roofing & Remodeling contractor. A tailored quote will be provided depending on the scale of the project and the condition of your property. The specialist will measure the size and slope of the roof and work with you to determine the best solution for your needs.
This includes providing professional guidance on the different materials available and which is best suited to the building type, location, and situation. Full roof replacements are available for businesses whether the existing roof is too expensive to repair or it has suffered storm damage. Each installation is carefully managed to maintain efficiency through decades of use.
Additional details are provided at: https://arproofing.com
ARP Roofing & Remodeling stands for Affordable, Reliable, and Professional, and these principles are central to the service expansion in San Antonio. The team understands the importance of dependable, safe, and attractive roofing for local businesses and seeks to provide you with a quality and well-integrated roofing system.
A spokesperson for the company states: "Here at ARP Roofing & Remodeling, we take great pride in our work. We care about our customers and want to make sure that all of their roofing needs are met and exceeded. Your satisfaction is key to our success, from your initial phone call to the completion of your roofing project."
Are you ready to talk to a local expert who has your best interests at heart?
Check out https://arproofing.com/contact for the top-quality roof replacement you need!