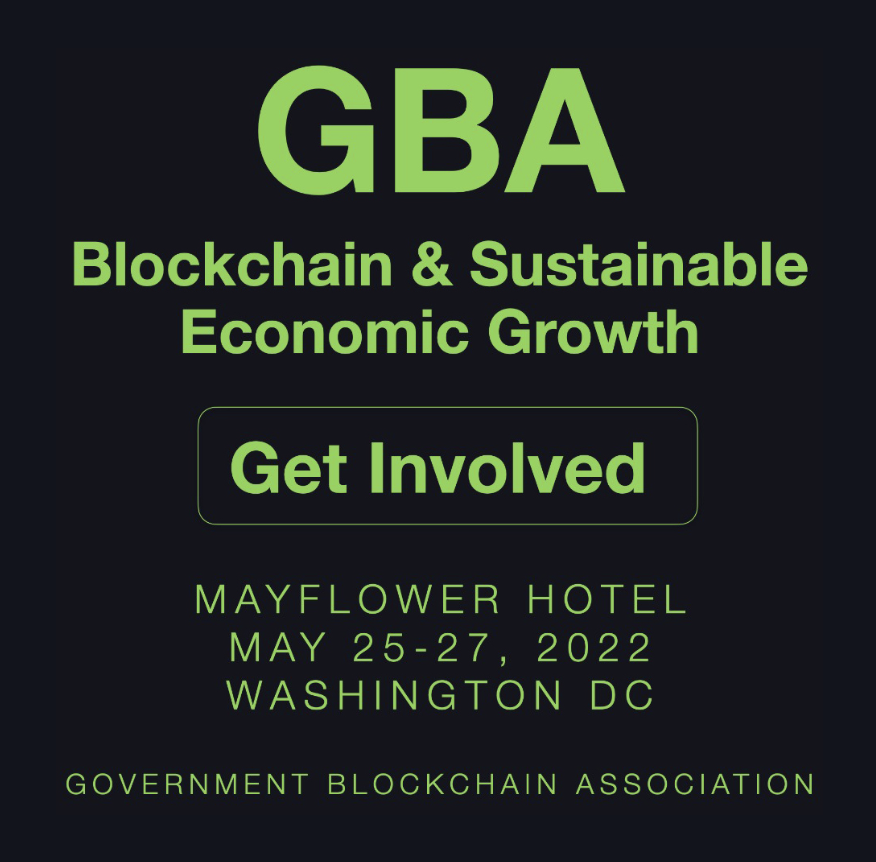 Milena Mayorga, El Salvador's ambassador to the United States, will represent her nation and government at this year's Blockchain & Sustainable Economic Growth Conference organized by the Government Blockchain Association.
The conference will focus on blockchain technology in business and government. It will include presentations from experts in the field and a Pitch Competition, Job Fair, and Art Show.
H.E. Ambassador Mayorga is a former deputy to the Legislative Assembly of El Salvador and a former model who represented El Salvador in the Miss Universe 1996 pageant. On September 24, 2020, President Nayib Bukele appointed her as Ambassador to the United States.
On May 25-27, the GBA will host the Blockchain & Sustainable Economic Growth Conference at the historic Mayflower Hotel in Washington, DC. For more information, please click here: https://gbaglobal.org/blockchain-sustainable-economic-growth/.
The Government Blockchain Association is an industry group devoted to educating and encouraging the usage of blockchain technology across the world.
Despite international criticism, President Nayib Bukele's forward-thinking government legalized bitcoin in late 2021, making it the first nation to do so.
Government Blockchain Association is proud to announce that Pradeep Goel, CEO of Solve.Care Foundation will speak about blockchain technology in healthcare at the upcoming
Mr. Goel is a Healthcare executive with a relentless focus on improving healthcare administration, coordination, quality, and efficiency by using blockchain in healthcare today.
He is the ideal individual to discuss the implementation of blockchain in healthcare today, with 25 years of expertise in the health sector as a CEO, COO, CIO, and CTO in insurance, benefits administration, and public programs.
Furthermore, Pradeep will describe how he stayed in Ukraine after the country's illegal occupation by Russia began and how he and his Solve.Care team created nine refugee shelters for displaced Ukrainians who had lost their homes due to Russia's invasion of their homeland. His talk will be immensely informative for all those attending the conference, so don't miss out and register today!
Don't pass up the chance to hear from one of the world's foremost blockchain healthcare experts!
The Government Blockchain Association is an industry association dedicated to the education and ethical adoption of blockchain-based solutions globally.
Solve.Care Foundation is a blockchain-powered platform that allows for a more cost-effective, coordinated, and patient-centric healthcare delivery. Its mission is to make access to quality healthcare a fundamental human right by leveraging the power of blockchain technology.
Source: Platoblockchain.com