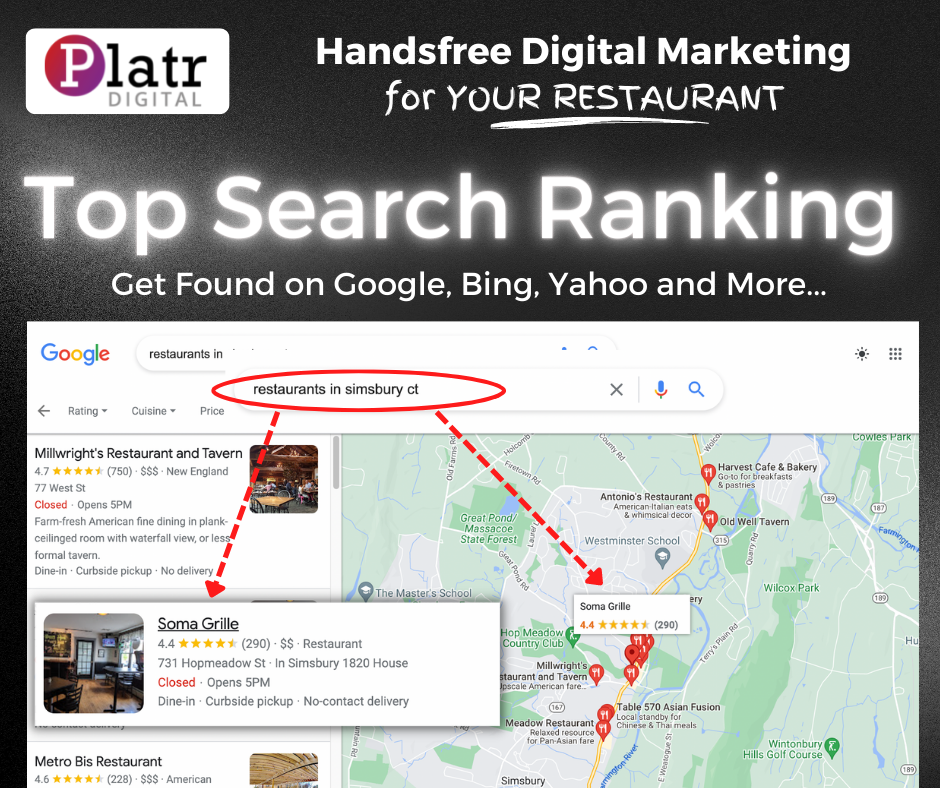 If you're a small restaurant, you've got to work harder to grow your brand. Thankfully, this all-in-one social marketing toolkit has you covered!
It's designed to improve customer reviews, increase engagement, and build traction across social platforms. Used by restaurants nationwide, it'll improve the likelihood of a first-page search listing while boosting your brand presence, reputation, and overall marketing success.
Visit https://www.platr.co for more info!
The agency equips you with a template library of social media posts and email designs. These can be combined with automation to build a stronger online presence and generate more local foot traffic.
One of the fundamental aims of the marketing service is establishing a strong search listing. With more than 50% of all Google searches taking place on mobile, and consumers heavily favoring local search, this is an important way for you to connect with local customers.
Platr provides a series of recommended posts that can be scheduled across the year for use on Facebook, Instagram, Twitter, and LinkedIn. You can tailor the templates to your needs or create your own posts from scratch. Each can be posted automatically across all channels for a streamlined content marketing approach.
Trust and reputation can also be enhanced through reputation management, which is included as part of the Platr service. The team uses proven strategies to increase 5-star reviews, and you can quickly respond to reviews and ratings. A library of pre-written responses can be used and customized for a variety of different situations.
Platr also understands the importance of email outreach, and the latest expansion includes email marketing optimization. Automations allow you to target customers with reminder or promo emails every 7 to 10 days.
This fully integrated approach to social marketing and customer engagement assists you in your growth goals. You can improve Google ranking, increase customer interest, and promote special offers through carefully targeted campaigns.
A spokesperson for the platform states: "With this service, your restaurant will have a top-notch search listing. Keep your restaurant's business profile accurate and synchronized across over 60 search engines and directory sites. When you update your business profile, the whole world will know."
Do you want to build brand awareness for your restaurant and grow your following on social media? Get in touch today!
Go to https://www.platr.co for all the details you need!