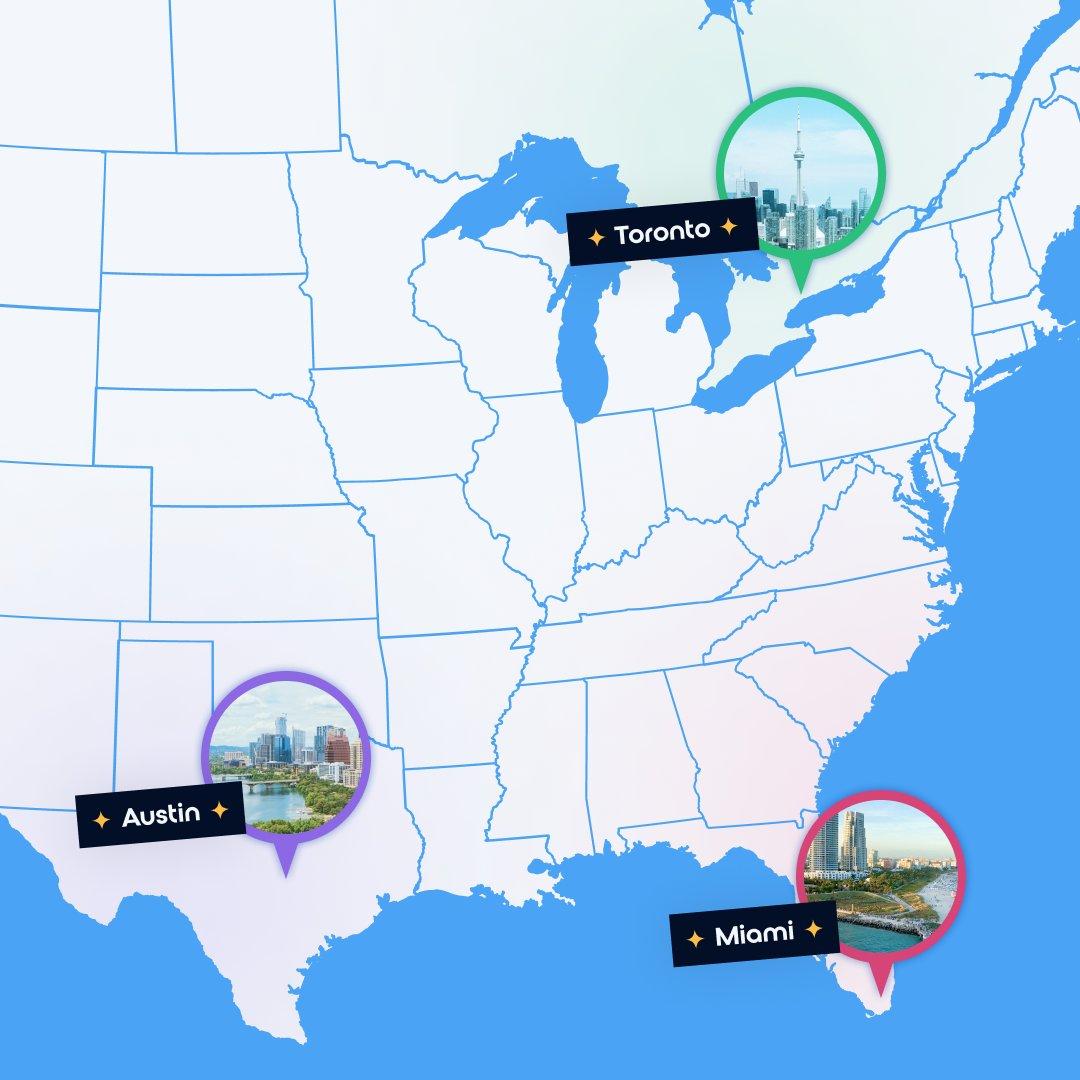 Did you hear that Elon Musk was trying to buy Twitter for more than $40 billion?
I thought that was a little silly, I got it for free on the app store…
Yeah, sure, roll your eyes – but I bet you laughed just a little bit.
While Twitter is pretty neat, it's great being able to connect with people all over the world – but sometimes you just want to hang out with someone a little closer to home.
If that's your goal, then what you should be downloading for free from the app store is OOt Social, the best way to connect with people who are already in your own neighbourhood.
The OOt Social app has launched a beta version that is available for free on both Android and iOS devices, for users in Toronto, Ontario, and 80 other communities. While the new app currently has a limited selection of communities, the developers plan to add more locations as the beta progresses.
Visit http://ootsocial.com to learn more about OOt Social, and how you can use it to meet new friends, find new hangout spots, or even win prizes from local stores.
While many features are still in development for the new app, several unique tools are already available, including a real-time Social Map feature. Viewing the Social Map, you can see what events and offers are currently available in your area, and where other users with similar interests spend their time.
There is no official date announced yet for a full launch of the app, as the developers are still creating partnerships with local businesses, and improving features based on feedback. However, you are encouraged to invite your friends to the beta testing, build local communities, and support local businesses by viewing their offers on the app.
The beta version of the app is focused primarily on helping you find community hotspots and local events. As more users join, the developers will add discussion feeds, video reviews, and a friend finder. You can also find romantic partners through the app at a future date when a neighbourhood matchmaker feature is added.
All the features available in the new OOt Social app are available totally free, though some premium tools may be added later. You can also compete to top the OOt leaderboards by performing a variety of different actions within the app, such as sharing deals, inviting friends, or attending events.
Businesses interested in joining the OOt Social community can find more information on the company's website about how to list their offers on the app and get OOt QR codes for their storefront.
A spokesperson for OOt Social said, "We started as Yet Another Dating App. We spoke to a lot of people to get their ideas and realized that most of them wanted help building stronger communities — a lot of them were lonely. So we pivoted: we're working to reduce loneliness for everyone. We're focusing on developing community-building features, and especially making it easier to meet new people and organize meetings within your communities."
If you want to find out what's trending around the world, there's Twitter.
If you want to find out what people are arguing about, or what art project your weird aunt is working on, there's Facebook.
But if you want to find real people in your own community to hang out with, it's gotta be OOt Social.
Visit http://ootsocial.com to learn more about the app, or to find out if it's available in your area.