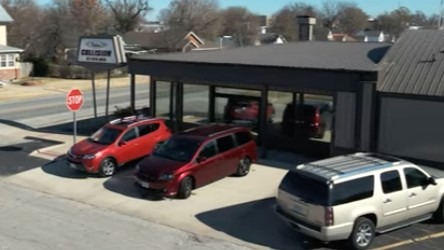 With all the stress that comes with auto accidents, it can be tempting to put off body work, even when it causes more wear and tear on your vehicle and your spirits. Hudson Collision is here to put your mind at ease by handling every aspect of auto body repair, so you can get back on the road, safe and stress-free!
With their commitment to customer service, Hudson Collision is removing barriers between you and a factory fresh vehicle. Already known for its cutting-edge repair technology, the team is aiming to make its services more accessible than ever to Aurora and beyond.
Visit https://hudsoncollisionmo.com/ to see how Hudson can help your vehicle!
From restrictive insurance policies to busy schedules, many factors may push you to settle for a mangled exterior after suffering an accident. Hudson Collision's customer service team is dedicated to helping you through each obstacle, so you don't spend your valuable time and energy worrying about accidents!
With over 5 million accidents reported in the US in 2020 alone, you're likely to experience some form of damage if you own a vehicle. In addition, countless small accidents go unreported to save time and avoid insurance hassles.
Despite the Auto Body Repair Consumer Bill of Rights statement that "an insurance company shall not require the repairs to be done at a specific auto body repair shop," insurance companies often pressure you into using partner shops that offer them discounts. This was a major motivation behind Hudson Collision's emphasis on insurance assistance.
Their customer service team is equipped to work with all insurance companies on all makes and models of vehicles to ensure that you can access the highest quality repairs for your vehicle while still receiving the coverage to which you're entitled. Their team even goes so far as to price match 95% of OEM parts for insurance claims.
In addition to insurance assistance, Hudson Collision provides flexible on-site and photo estimates, as well as vehicle pick-up and delivery services, allowing them to work around your busy schedule to facilitate repairs!
A spokesperson for the auto body repair shop shared on their commitment to quality service, saying "we understand that your vehicle is a major investment. We also understand that your vehicle keeps your family safe. It's why we strive to provide you with the best service available. You can trust us to return your car to you looking like new."
See how easy your repairs could be by visiting https://hudsoncollisionmo.com/