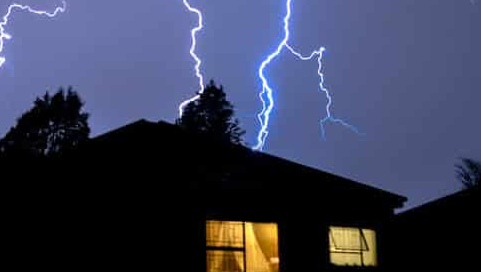 As tropical storm Ian makes its way through the state, leaving a trail of destruction in its wake, you need all the help you can get to quickly rebuild and get back on your feet.
That's why Atlanta's local roofing company, Colony Roofers is now ready to provide prompt assistance tailored to your reconstruction needs.
The contractor's post-storm repair package includes assistance with your insurance claim application and preliminary storm damage repair to prevent secondary damage to your property.
Visit https://colonyroofers.com/storm-damage-repair to learn more about the company's after-storm roof repair services.
While a storm-damaged roof can range from tiny dents in a few shingles to entire roofing sections being lifted off your home, the company recommends bringing in experienced roofers to evaluate the extent of damage immediately to get an accurate estimate, which you can use when filing your roof damage claim.
Drawing from its years of experience in the Atlanta roofing industry, Colony Roofers provide you with an honest assessment of your roofs. They can speak with adjusters on your behalf to explain and verify their estimates, further enhancing your chances of having your claim approved.
Along with its roofing inspection services, the local roofer can repair leaking roofs and provide roofing replacement solutions should the damage be extensive and beyond repair. The contractor has performed 500+ storm-damaged roof repairs, making it one of the leading roofing companies in the Metro Atlanta area.
Colony Roofers is a locally owned and operated business with deep roots in the community. The company is Better Business Bureau accredited with an A+ rating and has Google's local business trust badge—Google Guarantee, which are indications of the company's commitment to exceptional service. They have completed over 3,000 roofing jobs and counting, including providing a wide range of commercial roofing solutions.
"When storms roll in, your roof is always left vulnerable, especially when high winds or hail are involved. Damage to roofs can be unpredictable as far as severity goes after a storm," a company spokesperson said. "Whatever sort of damage you might have when you need reliable roof storm damage repair in Atlanta, GA, the local professionals you can trust are those at Colony Roofers. We are fully licensed and insured and offer a full range of repair services to help you weather any storm."
When disaster strikes, adjusters can be inundated with claims and some things can be missed. Colony Roofers will advocate for you ensuring all the repairs that need to be done are covered by your insurance company.
Check them out at https://colonyroofers.com to get the help you need to start rebuilding.