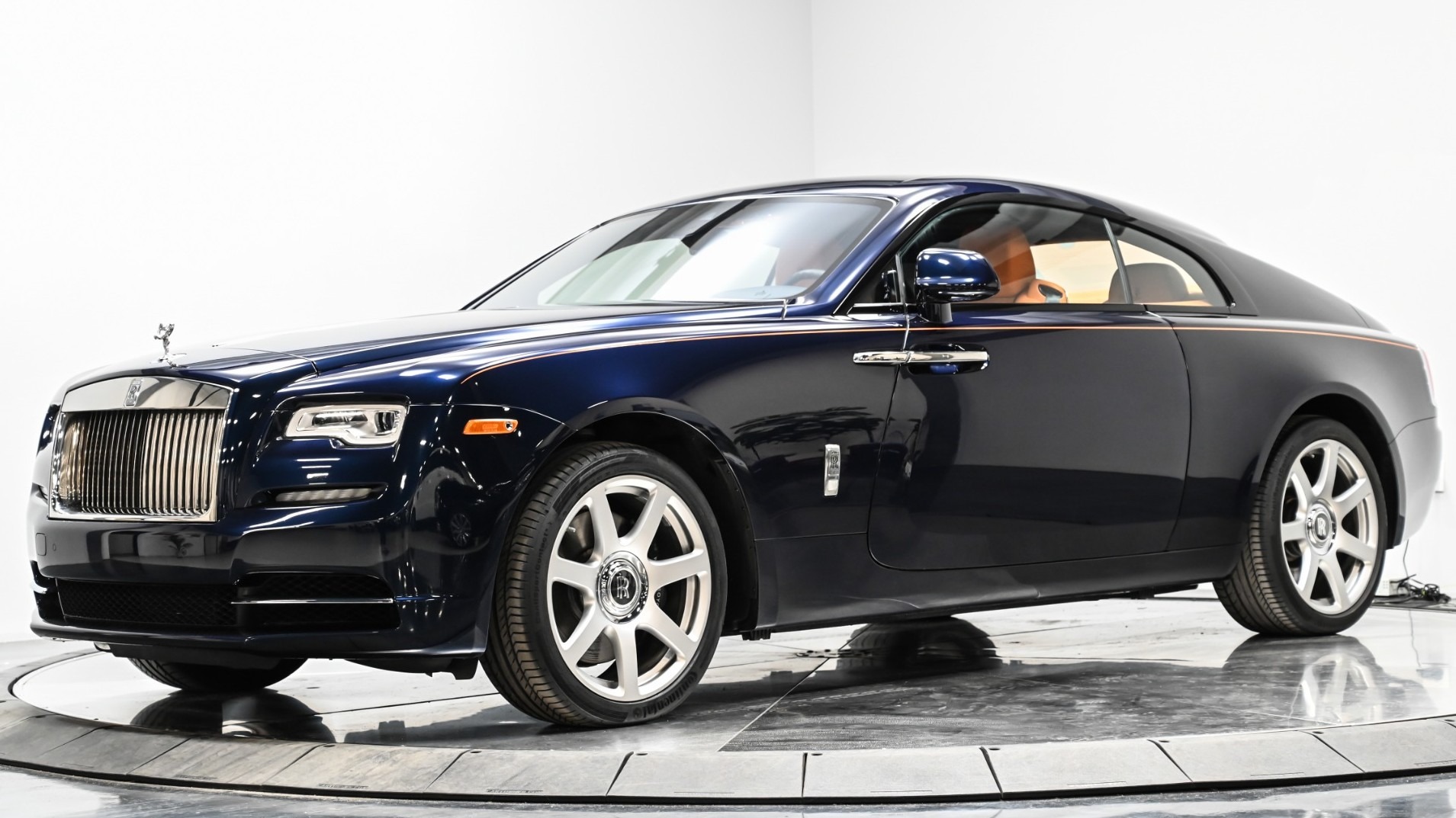 If you clicked on this article, chances are you're in the market for a vehicle. The chances are also pretty good that you are an individual of distinguished tastes, and friend, you need look no further to satisfy those sensibilities.
While I may not ever be able to afford any of the cars I am about to mention, the knowledge that you might one day find yourself behind the wheel of one of these vehicles is almost enough. But enough preamble: if you are looking for a car that boasts style, power, or sheer elegance, whether you are looking for a European racing machine or a timeless domestic classic, Perfect Auto Collection has something for you.
Recently, they have come by a selection of vehicles that are of such incredible quality that browsing them made me genuinely salivate, and I am not ashamed to admit that. They have a number of new models from Rolls-Royce, Ferrari, Porsche, Audi and more, available now to be purchased outright. In short, they have something for everyone, and you should go check them out immediately.
To see their latest inventory acquisitions, visit https://www.perfectautocollection.com
Still not convinced? Then read on!
These new cars have been vetted by Perfect Auto Collection as some of the best on the market in terms of road wear and accident history. Their showroom hosts only the highest-quality luxury vehicles, and these recent additions to their stock are no exception.
Several different Rolls-Royce models are included in their latest batch of acquisitions, including the Ghost, Wraith, and the 2016 and 2018 models of the Dawn. Some of these cars have mileages as low as 20,000, with a few even lower at around 6,600. They practically ooze style and class; the Ghost Black Badge, Wraith, and 2016 Ghost even feature hidden umbrellas in the door to ensure you are always looking as refined as the vehicle you drive.
Among the standout picks in their latest stock update is the 2023 Cadillac CT5-V Blackwing, which boasts the latest in cutting-edge entertainment and safety technologies and is only 1 of 120 Blackwings manufactured. The car is factory-new, and features a 6-speed manual transmission with a 6.2L Supercharged V8 engine. While not necessarily the most powerful of the new selections, this car is representative of the high degree of luxury and style that can be expected from vehicles in the Perfect Auto Collection showroom.
A spokesperson said, "Being held to a 'perfect' standard comes with its challenges and we embrace it with open arms. We are constantly striving, both as individuals and as an organization, to reach our maximum potential. This means setting ever-increasing standards and finding new ways to enhance our client's luxury car buying experience."
All of the cars in the Perfect Auto Collection stock can be viewed at their 35,000 sqft. indoor showroom in Akron, which is climate controlled with a dedicated maintenance and detailing team to ensure each vehicle stays in pristine condition until it leaves the showroom floor.
One customer said, "The salesman was extremely professional & knowledgeable about the vehicle that I was interested in. He was very patient in explaining the needed details on the Bentley Continental GT, even providing the CARFAX. He went the extra mile to virtually show the vehicle and ensure my experience was very satisfying."
Whether you are looking for an unstoppable beast or an elegant daily driver, Perfect Auto Collection can help you. No other dealer in Ohio has such a well-stocked, diverse showroom, and you are certain to find a stunning car there at a reasonable price point.
The Perfect Auto Collection team is available to discuss financing or to provide further information on any vehicle in their catalog at 330-921-0895. Their website also includes further information on how to research a vehicle to confirm that it is the correct choice for a given customer, which they encourage doing prior to purchase.
To browse their extensive collection, visit https://www.perfectautocollection.com