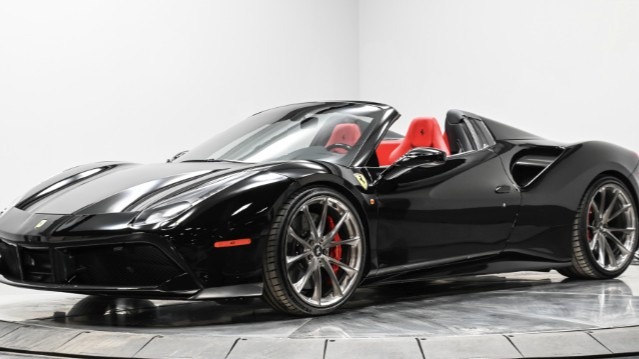 Yes, the word 'iconic' is thrown around for almost anything and everything these days. In the case of Ferrari or Rolls-Royce, however, we think it's more than appropriate. Thanks to the extensive collection of prestige vehicles at Perfect Auto Collection, you can have your own motoring icon delivered right to your doorstep, anywhere in the US.
If you dream of driving your very own Ferrari, you'll find several examples of the head-turning 488, allowing you to join a motoring club that few others can. Of course, some people prefer luxury over brute power, in which case you can also choose some of the finest examples from the Rolls-Royce stable.
Go to https://www.perfectautocollection.com for more information.
Whatever motoring icon you decide on, you will get much better value for money when you purchase a quality pre-owned example from Perfect Auto Collection. The team will be happy to arrange an in-person tour at their dedicated Akron facility, with virtual walkarounds also available if you're considering your options from out-of-state.
All new vehicles are subject to rapid and substantial depreciation during the first several years of ownership. However, the considerable price of luxury and prestige models means that the amount of money you lose through depreciation will be considerably larger than standard models.
As Perfect Auto Collection explains, the rate of depreciation will see a marked decrease after one or two years, and some more sought-after brands can actually begin gaining value. The dealership points to its recent Ferrari and Rolls-Royce listings, stating that each example has relatively low mileage and an extensive range of features, with the potential to become collectibles in the future.
"We have built an enviable reputation by always finding the best quality, unique, and luxury vehicles from across the country, and providing our clients with world-class customer service," a company representative explained. "Whether it's unparalleled European opulence, unmistakable Italian design, or ruthless American muscle, our selection of pre-owned vehicles can convey your personality as loud or discretely as you desire."
About Perfect Auto Collection
Operating from a 35,000 sq ft, climate-controlled indoor showroom, Perfect Auto Collection continues to expand its collection of sports and luxury vehicles. The company offers a variety of financing options, and can also ship vehicles to clients' homes anywhere in the US.
"Perfect Auto Collection helped me with the purchase of my BMW," one client recently stated. "I have been in the market for over a month, and talked to many other salesmen during that time. The people at Perfect Auto were by far the best. They made my car-buying experience a lot more enjoyable, and it really was a pleasure doing business with them."
Speak to the team at Perfect Auto Collection, and choose which motoring icon you'll park in your drive.
See the huge collection today. Check out https://www.perfectautocollection.com so you can learn more.