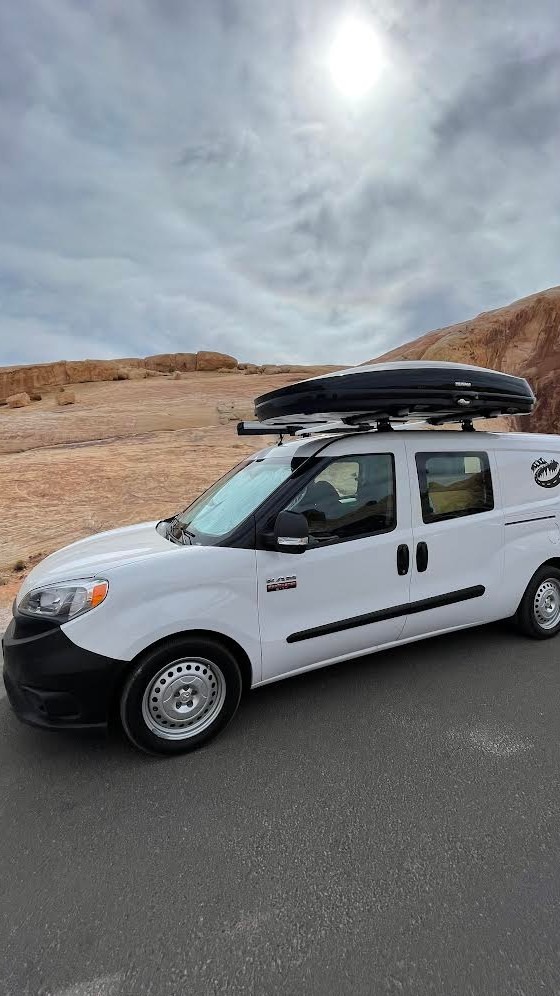 Forget expensive hotels, packing and unpacking, meal planning, car rentals, and the like, if you're dreaming of hitting the road and exploring Las Vegas in free-spirited style, you need to rent one of these fully-equipped campers!
You can go where you want, when you want, and experience the most breathtaking views with your own home comforts on wheels!
What's more, these RVs have been thoughtfully stocked by a van camping expert who knows exactly what amenities you need for stress-free open-road travel!
To get a spring discount now, visit https://vegascampers.com
The fleet comprises a selection of Ram ProMaster City vans with Cascade Campers interior builds. They come in different color choices that seat and sleep 2 people. The campers are compact enough to fit into regular parking lot spaces and run on unleaded fuel providing 24 miles per gallon - almost double the mileage of alternative models!
You can collect your van from a convenient pickup location near Harry Reid / McCarran airport where your camper will be fully-loaded and ready for you to drive to Zion National Park, the Grand Canyon, Bryce Canyon, Death Valley, Joshua Tree, or wherever you like!
The company's founder John draws from his experience as a seasoned van camper, traveler, and mountain climber to equip the vans for use. "I stock my vans with absolutely everything that you need just to show up, grab the keys, and go," said John.
The campers' amenities include a couch that converts into a double bed. In addition, a sleeping bag that can be changed into two singles or a double is provided.
VegasCampers' vehicles feature 100-watt solar panels that charge a separate battery to power your electronics and appliances. There are 8 USB ports for portable devices together with two 120v standard wall plugs. Other facilities include kitchen appliances, a 5-gallon water storage tank, an outdoor shower, an awning, lawn chairs, and roof storage.
A manual and training videos are supplied together with a 24/7 support service. You'll also have access to regional travel guides and trip itineraries for places to visit from Las Vegas in Nevada, Utah, Arizona, and California.
VegasCampers' owner John has traveled in camper vans since childhood. When his career in events stopped during the pandemic, he started to rent his van out. The company has continued to expand, and its fleet now contains 9 rental vehicles.
A satisfied customer said: "The van was the perfect vehicle for an amazing camping experience. John really thought of everything down to the last detail and had the van prepped for the trip. The van was in perfect condition; everything was in working order and was impeccably clean when we got it."
For the best campervan hire in Las Vegas, head to VegasCampers today!
For more, visit https://vegascampers.com