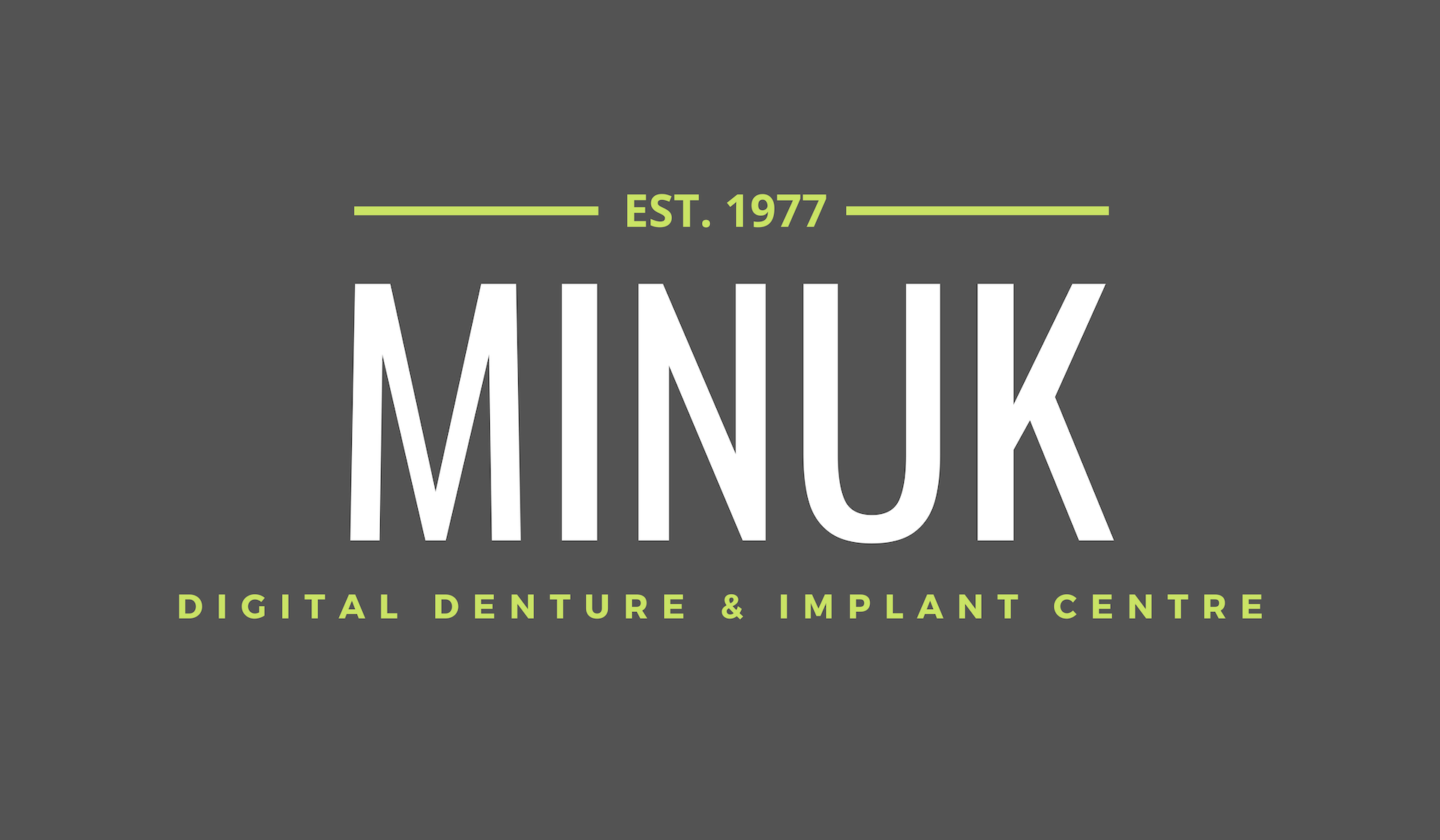 You've heard the phrase "biting off more than you can chew?"
It's a common idiom for sure, but for many denture wearers, the adage takes on a whole other meaning.
But luckily, there are options!
Thanks to today's technology, there is no restricted menu of denture-friendly food items. With overdentures, you can take a big bite out of anything you like, and smile like you mean it!
Overdentures are a type of denture held into place with implants, giving you a more natural feeling, and a more secure fit. Minuk Denture Clinic is centrally located in Winnipeg and has been offering this solution to loose dentures for decades.
Minuk Digital Denture & Implant Centre provides Winnipeggers with a more secure and comfortable denture option for a healthier, more confident smile.
Implant-supported overdentures can also prevent facial contour deterioration. Traditional dentures can risk causing further bone loss, contributing to jaw collapse and a prematurely aged appearance (with dental implants, the implant acts as a tooth root and stimulates the jawbone preventing further deterioration). This can have a serious and negative impact on the denture wearers' self-esteem and their mental well-being.
Because implants are integrated into the gum and bone, they fortify the bone to prevent (instead of contributing to) bone resorption.
3D digital overdentures can be produced within days instead of weeks, and a digital file backup is always available should you need it.
Denturists at Minuk Denture Clinic have extensive training in complex implant restorations and denture design. Keeping up with the best solutions, benefit their clients with the latest that technology has to offer.
Minuk Digital Denture & Implant Centre gives you a better, more precise denture solution with overdentures that make adhesives, denture slipping, and food restrictions a thing of the past.
Is it time you looked into overdentures? Book a free consultation now by calling 204-589-629 or by learning more at https://minukdenture.com/denture-2