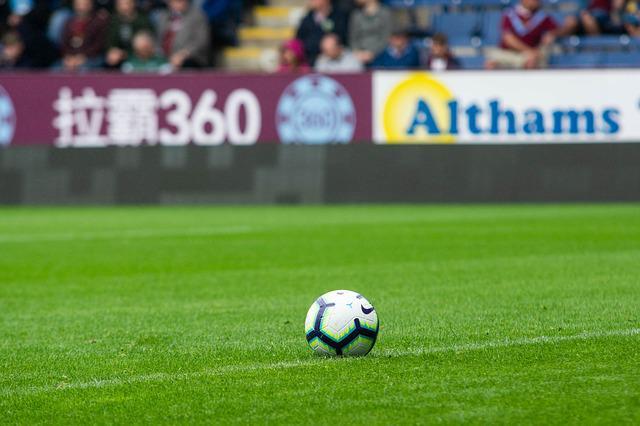 While the Premier League didn't get the ball rolling with crypto sponsorships, it could soon sign one of the biggest NFT deals – and Chiliz News has all the details!
Its new report discusses the possible crypto and NFT sponsors for the current Premier League season. Following the UK government's review of the Gambling Act 2005, there was speculation about banning betting company logos on club jerseys.
Read more at https://chiliznews.com/premier-league-2022-2023-season-topics-when-will-an-official-nft-partner-be-announced-will-crypto-sponsors-replace-betting-brands
The new report by Chiliz News explains that teams like Crystal Palace have already signed deals with non-betting brands. The majority, however, did not find new sponsors, as the ban has yet to be implemented.
One likely candidate to replace betting companies is crypto, as there has been ongoing adoption of crypto sponsorships across sports leagues. Did you know that many F1 teams have already signed with various crypto exchanges and blockchain technology companies? 8 out of 10 teams have an official crypto sponsor. But that's not all, Seria A and Bundesliga have both partnered with NFT projects.
Did you know that the Premier League wants to create a library of content similar to the NBA's Top Shot platform?
As reported by Chiliz News, a deal with Dapper Labs, the company behind Top Shot, is being considered – and it would afford the blockchain company the video rights for the Premier League's NFT content. So fans could soon be getting something similar to Top Shot! On top of that, ConsenSys, a blockchain software technology company, could be selected as the first official NFT partner with the rights to mint image NFTs.
"Those partnerships could be worth as much as UK£434 million (US$526.4 million) over four years, but there has yet to be official confirmation," explains the author. "That could suggest that any potential products are still in the development phase, or that interest in the space has cooled on the back of mixed fan reaction to NFT initiatives launched by individual clubs."
While there is speculation about the future of the Premier League's NFT partnerships, Chiliz News reports that clubs are still looking for new outlets to distribute collectibles. Just recently, Tottenham Hotspur launched its SpursPlay subscription service, while Crystal Palace partnered with Socios to release fan tokens. All this indicates that the Premier League and its clubs are far from done with the crypto industry.
If you want to learn more about the complex relationship between the Premier League and the cryptocurrency industry, including the failed partnership between Manchester City and 3Key Technologies, check out the full report!
There's a lot more to discover about these possible Premier League deals – for all things crypto/sports, go to https://chiliznews.com