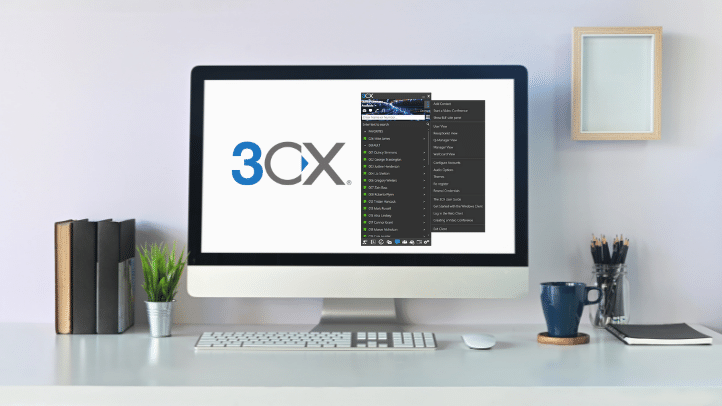 If you own a small business, your customers should not be greeted by the dulcet tones of a call system built in the previous century when they are trying to contact you. Many customers will simply take their money elsewhere if your communication system isn't on par with the competition. 
In a drive to help SMBs decide on the right phone for transferring their business communication and collaboration, Intelligent Technical Solutions (ITS), a managed security service provider (MSSP) offering VoIP services to businesses in five US cities, has conducted extensive research to find the top three VoIP devices that best suit the requirements of small to medium enterprises. 
Yealink SIP T53W 
This easy-to-use business phone will cover your essential needs and is a perfect choice for busy managers. It comes with a graphical 3.4-inch LCD screen that can be adjusted for the most comfortable angle, built-in Bluetooth 4.2 for Bluetooth headsets, and a USB 2.0 port for call recording.  
The device can also be linked to a 5G Wi-Fi network and allows for up to 4 concurrent calls. The VoIP system can be connected to a Yealink VC Desktop to share your screen as well, ensuring seamless and flexible communication with your colleagues. 
Yealink SIP T46U 
This device is equipped with a large, 4.3 display with high-resolution TFT technology that delivers bright, vibrant colors. When using Yealink SIP T46U to virtually discuss a project with your team or your business partners, you will enjoy impeccable audio quality and excellent voice communication functionality. Similar to Yealink SIP T53W, this device comes with dual USB ports for Wi-Fi and Bluetooth connectivity. 
Beyond the features, the SIP T46U boasts an elegant appearance. 
Yealink SIP T48S 
Say hello to the most stylish member of Yealink's T4 line! With a 7-inch touchscreen, LED for call and message waiting indication, and an intuitive interface, navigating between applications and pages with this system is a breeze! It's been developed to work with Bluetooth USB Dongle and Wi-Fi USB Dongle, and utilizes Gigabit Ethernet technology for efficient call handling. With distinct benefits, such as the Optima HD Voice technology and Opus codec support, this phone is unmatched for audio clarity and acoustic performance. 
Making the switch to digital or hybrid communications systems does not have to be a daunting process. This guide will point you in the right direction, and soon, you will never have to worry about a dropped call ever again.