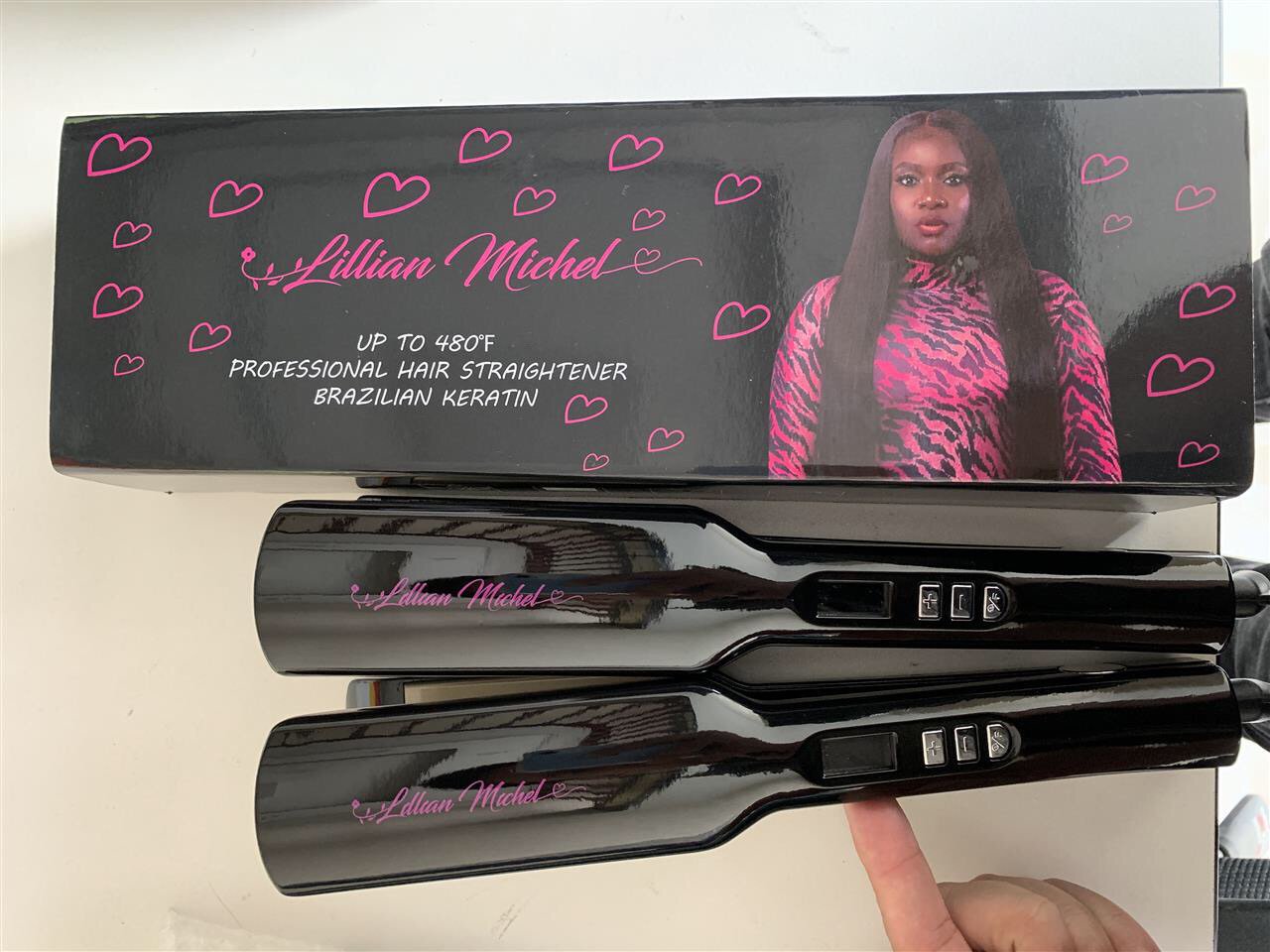 If you've got coarse hair, it can be difficult taming it in the morning or before you go out. But this straightener is specially made, and gets great results!
The new Lilian Michel Straightening Flat Iron is a professional-standard styling tool that heats up fast using the latest MCH heater. The iron, which is part of the Raw Hold Products range, works well with Brazilian keratin treatments.
Visit https://www.lillianmichelco.com/collections/flat-iron/products/the-lillian-michel-straightening-iron for more info!
Following the latest move, you are able to create your desired look while ensuring equal heat distribution from the flat iron device. It's been created with versatility in mind, improving your hair straightening and styling experience.
The temperature is fully adjustable depending on your hair needs, and it ranges from 122 to 480 degrees. For ease of use, you can view your chosen temperature on the LCD temperature display screen.
The new tool's titanium plates are 1.75 inches thick for working through your hair quickly and effectively. Titanium plates are designed to glide through each section of hair, banishing frizz, and reducing heat damage.
Titanium plates are also particularly effective for straightening thick and coarse hair types, including Afro hair. This is due to how evenly the heat is distributed across the plate, making for a more effective performance and fewer damaging passes overall.
Other features of the sleek black flat irons include a digital timer with automatic cut-off function for peace of mind and a universal voltage of 110-240V, meaning they can be used safely with adapters when traveling.
Lillian Michel offer you a wide range of premium quality hair products and online courses and webinars. You can browse a selection of wigs, hair extensions, lashes, accessories, and the full range of Raw Hold Products.
A spokesperson has said: "It is our commitment to cater to our customers by providing them with the best services and educating them on the trends, styles, and fashion that are à la mode. We are also committed to providing great customer support and creating a memorable customer- experience."
Are you ready to take control of your hair and enjoy an easier straightening experience? This is the product for you!
Go to https://www.instagram.com/lillianmichelco for all the details you need!