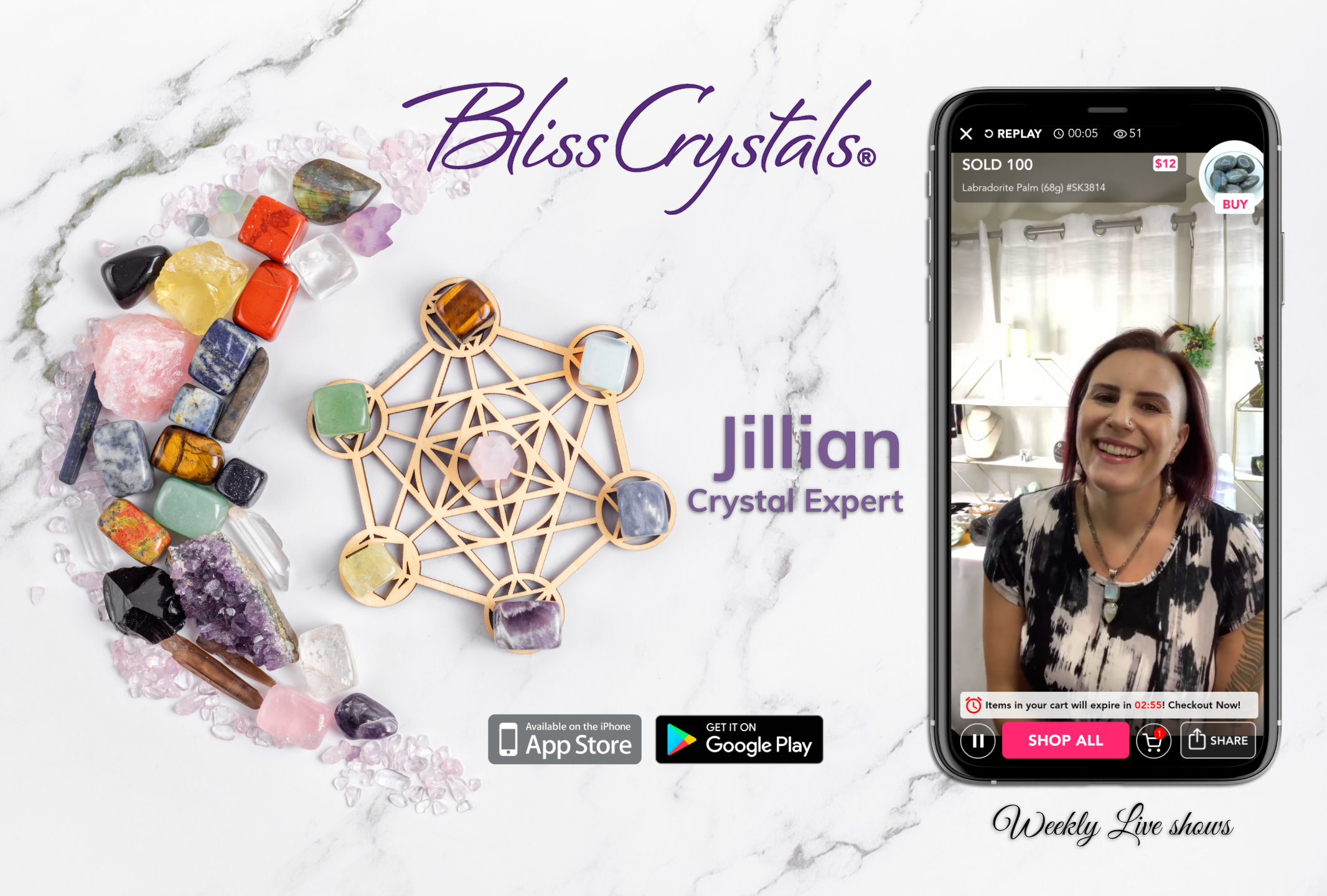 Do you want some amethyst to quell your anxiety and experience deep tranquility? Or maybe some rose quartz to manifest love? Or perhaps some citrine for an immediate jolt of confidence or some jade for profound good luck? Whatever you're looking for in a crystal, Bliss Crystals can help you find it with their new live shows.
Hosted by leading crystal experts, their daily live shopping shows offer you the opportunity to learn about the meanings and uses of different types of high quality healing crystals. They also give you the chance to buy the crystals that are showcased in the video.
Go to https://blisscrystals.com/pages/crystal-finders to find out more.
Bliss Crystals' crystal docent videos come just in time to address the ongoing crystal boom. According to The Guardian, crystals are now a 4 billion USD industry, with the demand for gems in the US having more than doubled since 2015. In particular, young adults in their 20s and 30s are driving interest in the transformative and healing potential of natural crystals.
Bliss Crystals understands that many young users like yourself don't know where to start with so many options now available on the market. Nor do you probably know how to buy crystals or use them to their maximum effect.
As such, the store is proud to be offering daily crystal education insights, giving you a professional opinion on the properties of an array of grade A crystals and sharing their lifestyle, environmental and spiritual benefits.
The owners of Bliss Crystals and the experts that host their new videos have over 30 years of experience in the field and are well versed in the uses of popular crystals like amethyst, clear quartz, rose quartz, grape agate, moldavite and more.
You will also enjoy the insights on stones for the zodiac signs, the chakra, and also birthstones that are featured in their daily live shopping shows.
The purpose of their live crystal shows is also to offer you direct purchasing opportunities and information on how to discern hand-picked, high-quality, and authentic stones over imitations.
You can now view Bliss Crystals' shows in three different formats, including on the Bliss Crystals App (which is available on both Android and iOS), on Facebook live video, and on the store's website.
Bliss Crystals is one of America's largest and most esteemed crystal providers. Its mission is to provide customers with the most unique and powerful crystals and crystal jewelry on the market.
A spokesperson for the store said, "Learn while you shop with our knowledgeable Crystal Finders, as they share with you the best of the best in our extensive crystal inventory. Our show hosts dedicate hours of their love and good energy to curating shows full of variety, excitement, and sparkling crystal goodness. We love to give our live show shoppers a premier opportunity to bring home stunning specimens, tumbled stones, crystal jewelry, and more."
Bliss Crystals is here to help you find the stones that will change your life and your inner self for the better.
Visit https://blisscrystals.com/pages/crystal-finders to start your crystal journey today.