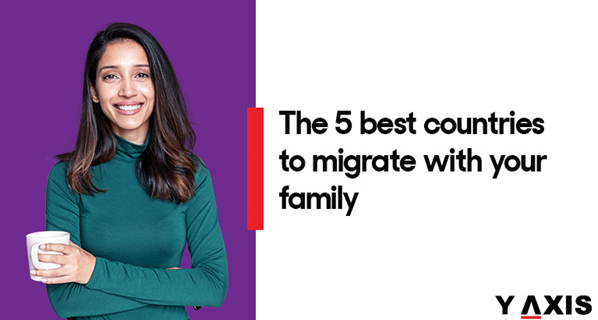 Do you think you and your family can have a better lifestyle in a different country? Check out this report from Y-Axis Middle East.
This report explains that some developed countries have created migrant-friendly programs for highly qualified professionals who can help the countries continue their economic growth.
Visit https://www.y-axis.ae/migrate for more information.
According to this report, if you want to migrate to find better job opportunities in a stable country with a high standard of living, excellent education, and health benefits, you should consider Canada, Australia, the UK, Germany, and the USA.
Y-Axis reports that Canada has a high demand for skilled immigrant talent and expects to accept thousands of migrants over the next few years.
If you get a Canadian PR visa, you can live and work anywhere in the country with access to free public schools and free healthcare. Further, you can sponsor eligible family members to join you in Canada.
Like Canada, Australia plans to accept a large number of migrants in 2022-2023 who will then have access to the country's stable economy and high standard of living.
According to the experts at Y-Axis, both Canada and Australia use a points system that gives you a score based on age, language skills, education level, and more. With the Points Calculator at Y-Axis, your score can be analysed to determine whether your application to either country is likely to be successful.
Y-Axis reports that the UK has launched a number of programs to invite individuals with skills in trade, medical, engineering, and business to apply for migration. The process can be confusing, but experts at Y-Axis can guide you through all the requirements to provide the best chance of success.
As one of the world's wealthiest countries, Germany has thousands of opportunities for skilled professionals across all sectors. This country has significant social benefits for if you become a resident, including free healthcare, free college, and retirement benefits if you become a citizen.
In addition, becoming a resident of Germany opens up the rest of the EU for travel without acquiring additional visas.
Visas to the United States are the most sought after but can also be the most difficult to acquire. The process is complicated and is best applied for with the guidance of an immigration consultant like Y-Axis.
Y-Axis offers expert counseling to help potential applicants like you decide which country best suits your needs. Founded in 1999 and with 45 offices globally, this company serves over 100,000 customers per year.
Are you ready to investigate whether migration is the best path for you and your family to take?
Go to https://www.y-axis.ae/migrate for the information you need.