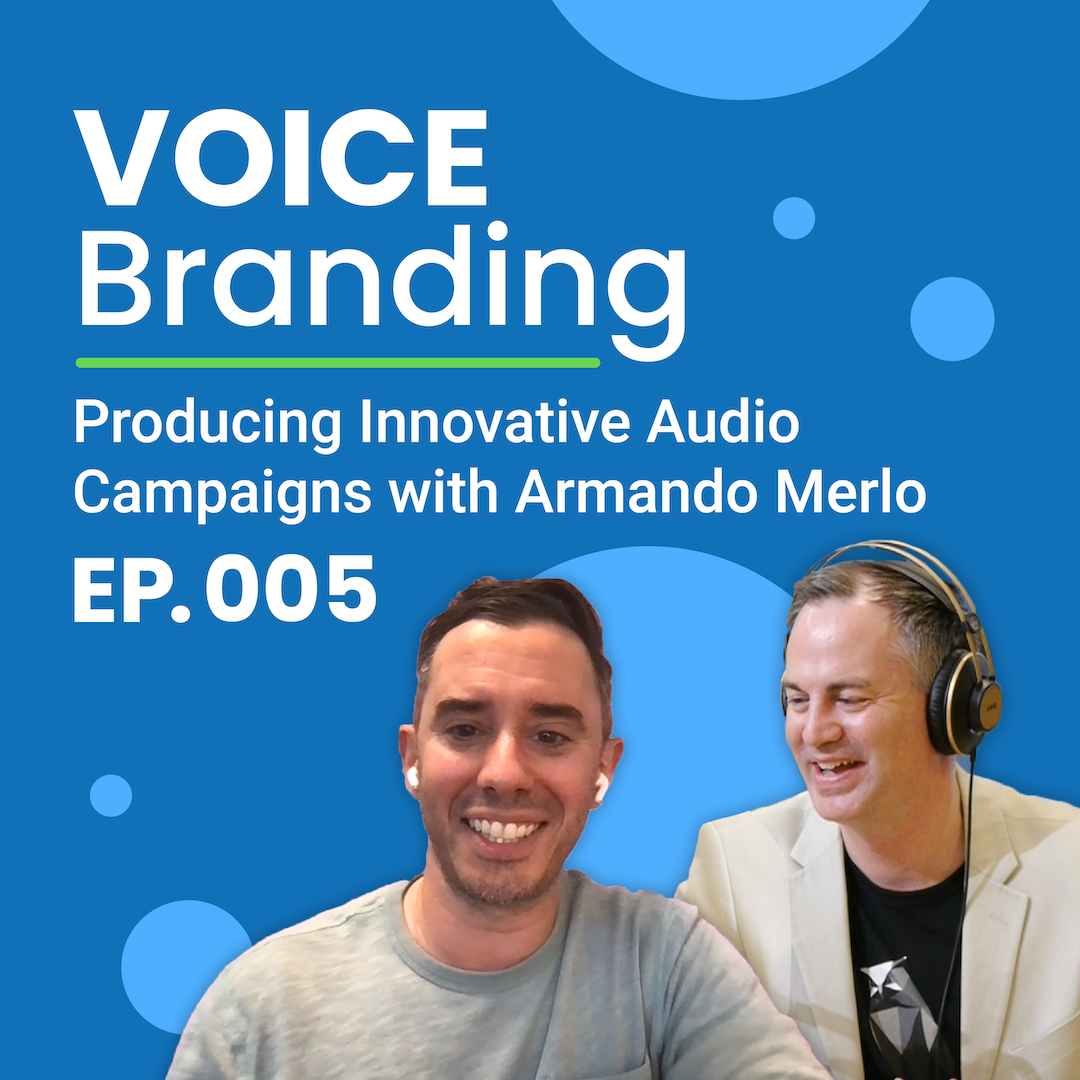 If you haven't already added the Voice Branding Podcast to your must-listen list, the latest episode is just one more reason why you need to start streaming it.
The new episode is called 'Producing Innovative Audio Campaigns with Armando Merlo'. In it, you can hear David Ciccarelli in conversation with Armando Merlo, a multidisciplinary creative producer who has worked for big industry names like Conde Nast, AOL and Verizon Media, and is currently the lead producer of sports content at Yahoo.
Go to https://www.voices.com/podcasts/voicebranding to find out more.
The latest episode is the 5th in Voices' increasing popular first season of the Voice Branding Podcast. The recent launch of their podcast series devoted to audio content production is especially timely in light of the fact that, according to Trinity Audio, 73% of Americans aged 12 and over are now listening to online audio and engaging regularly with audio content.
In the new episode, Merlo explains his creative process to you and Ciccarelli, and he describes some of the most innovative campaigns for Yahoo that he has overseen during his years there. He also discusses how audio and sound haev been a critical component in these campaigns.
While traditionally, corporations have tended to think about advertising, audience and accessibility from more visual terms, Merlo suggests that audio brand guidelines are increasingly common. As he states, Yahoo has distinct voice talent artists and voice guidelines that embody what the Yahoo 'voice' is and should be.
As with previous episodes, the podcast offers you—whether you are an industry up-and-comer or an expert in your field—the ability to gain greater insights on the creative processes and the cutting-edge content creation of some of your most esteemed and internationally acclaimed colleagues.
The Voice Branding Podcast is also enriched by Voices' CEO David Ciccarelli's thoughtful questions and contributions. As the leader of the world's largest voice talent place market, he is proud to be showcasing to you Voices' role as an industry innovator.
Voices has over 2 million professional voice over artists located in 160 countries. They work with companies and clients across the world just like yours to partner you with some of the finest voice talent.
A spokesperson for the voice talent agency said, "Voice Branding is the podcast that takes a behind the scenes look at the creative process, the tools and technology brands use and how they incorporate voice and audio to engage with their audience."
Voices is proud to be the home of both the globe's best voice talent and its freshest audio content insights.
Visit https://www.voices.com/podcasts/voicebranding/podcast/producing-innovative-audio-campaigns-with-armando-merlo to find your projects' next voice actor on Voices today.