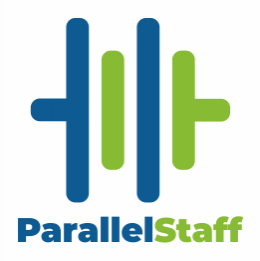 Whether you're in need of .NET, Java, or Python specialists, ParallelStaff has an extensive pool of Latin American developers ready to support your next project.
Just tell the team your needs, and they can provide you with high-quality, hand-picked candidates who can be up and running in just 5-10 business days. Every candidate has passed through a rigorous selection process that includes both technical and English-speaking assessments, so you'll be getting consistent and high-quality results.
Go to https://parallelstaff.com/nearshore-outsourcing for more information.
ParallelStaff's nearshore solution gives you improved collaboration due to time zone synchronization, reduced time to market, and the removal of culture and language barriers. Of course, you're also getting all the cost-efficiencies of traditional offshore outsourcing.
As you're probably aware, the current tech talent shortages have driven up the expense and time-to-hire for high-quality onshore staff. This not only limits the ability to scale projects in a fast and agile manner, but it is also making it more difficult for smaller organizations to compete.
ParallelStaff developed its nearshore staffing service as a cost-effective and flexible option, and their extensive talent pool can fill almost any need. You can select and onboard developers in just 5-10 business days, and staff can be engaged to augment your existing capability, or as part of a dedicated project team.
"Sourcing, screening, and recruiting the right experts takes time, money, and expertise," a company representative explained. "Our nearshore outsourcing solutions allow clients to onboard highly skilled, project-ready, cost-efficient IT professionals in a short space of time, helping them to ramp up their operations quickly and seamlessly."
About ParallelStaff
Recently recognized as a 'Top Outsourcing Software Development Company' by DesignRush.com, ParallelStaff's goals are to provide reliable and affordable IT staffing solutions in a constantly evolving jobs market. A multi-stage screening process is designed to ensure quality and consistency, while basing in the US allows the firm to tailor services to local needs.
"We're an agile organization, and the fact that ParallelStaff is in the same time zone has really aided our productivity," one CIO recently stated. "They have high-quality engineers who are always prepared to go above and beyond to add value to our development projects."
Scale your next IT project quickly and efficiently with the industry-leading nearshore solutions from ParallelStaff.
Discuss your requirement today. Check out https://parallelstaff.com/nearshore-outsourcing so you can learn more.