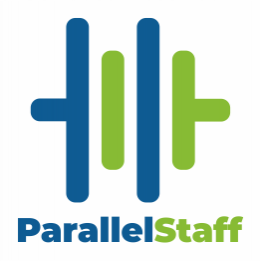 It's no secret that finding high-quality software developers has become a major headache, but ParallelStaff's award-winning nearshore solution offers you a new alternative.
You can now access top talent from across Latin America, with every candidate having been vetted for technical ability, English language skills, and security background. Staff can be employed to supplement your existing team, or as part of an entirely new project, and they can be up and running in just 5-10 business days.
Go to https://parallelstaff.com/nearshore-software-development for more information.
The beauty of ParallelStaff's nearshore solution is that you get the same cost-efficiencies as offshore services, without any of the traditional challenges. All candidates will be working in your time zone, meaning much better collaboration, and they can even travel to your premises if required.
Current tech talent shortages have become a major bottleneck for startups and companies wishing to scale new projects rapidly. In addition to the increasing costs of finding onshore staff, the considerable hiring timescales are unacceptable if you're prototyping or developing MVPs.
ParallelStaff can help you accelerate your SaaS or web application development efforts, and it will cost you much less than other options. Along with GoLang, the company's huge talent pool covers almost every discipline, including iOS, Java, React, MEAN, and many others.
"Our goal is to give clients the best developers and software engineers to build that value efficiently and at a reasonable cost," a company representative explained. "We hand-pick Latin American talent to ensure high-quality and time-efficient work, and all candidates are ready to work in US time zones, executing workflows and projects as needed."
About ParallelStaff
Winner of the DesignRush.com 'Top Outsourcing Software Development Company in 2023' award, ParallelStaff is creating innovative software staffing services that help businesses combat an ever-changing employment market. The firm has assisted multiple Fortune 500 organizations, including eBay, Google, Gap, AMD, Santander, and more.
"ParallelStaff has provided us with one of the smoothest hiring processes we've gone through to date," one senior product manager recently stated. "Every candidate they sent exceeded our expectations, and put us in a position that it was very easy to extend an offer."
ParallelStaff provides you with flexible and reliable software development staff, so you can focus on the more important things.
Discuss your requirement today. Check out https://parallelstaff.com/nearshore-software-development so you can learn more.