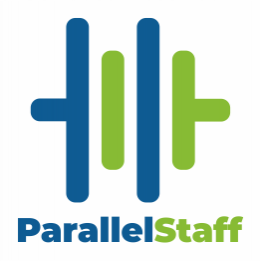 The current tech-talent shortages are making it increasingly difficult to find experienced local Vue.js developers, and when you do, they don't come cheap. That's where ParallelStaff can help.
They offer an extensive pool of Latin American developers, with every candidate being hand-picked for their technical and English-language skills. You can hire engineers to supplement your existing team, or build an entirely new one, and they can be up and running in just five to ten business days.
Go to https://parallelstaff.com for more information.
ParallelStaff's nearshore model allows you to engage talent in your own time zone, while still giving you the cost-efficiencies of traditional outsourcing. The service is ideal for popular fields, like Vue.js, where skilled and experienced engineers are in high demand.
Owing to its simplicity and scalability, Vue.js is now used to develop user interfaces for some of the world's most well-known websites. These include Facebook, Netflix, Google, Adobe, Nintendo, and many others. Widespread adoption of the framework has led to a shortage of qualified and experienced onshore talent, leading to delays in the hiring process, as well as increasing salary expectations.
With ParallelStaff's nearshore staffing solution, you can circumvent all those challenges and engage high-quality Latin American developers fast, and for a fraction of the cost. The firm's streamlined hiring process allows you to identify and onboard talent in five to ten business days, and the ability of staff to work in US time zones makes for seamless integration.
"Time and cost matter alongside quality, and our software development outsourcing options can help clients accomplish all three equally," a company representative explained. "Because of our nearshore emphasis, we can get started faster than offshore solutions. The result is a value-driven approach that helps accelerate your growth."
About ParallelStaff
Winner of the DesignRush.com 'Top Outsourcing Software Development Company' award for 2023, ParallelStaff's nearshore staffing model combines the affordability of traditional outsourcing with the greater scalability and flexibility that nearshore staffing entails. The firm's continued growth demonstrates the popularity and success of the service.
"By partnering with ParallelStaff, we could quickly augment our existing team and find the exact skills we needed," one director of configuration recently stated. "The team has also taken very good care of us at every stage in the process."
Complete your software development projects on time and on budget with the nearshore staffing solutions from ParallelStaff.
Discuss your requirement today. Check out https://parallelstaff.com so you can learn more.